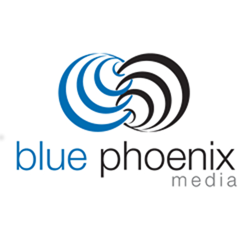 I do applaud our industry for really moving towards transparency as quick as possible.
New York, NY (PRWEB) November 23, 2015
Amy Sheridan, CEO of Blue Phoenix Media, was invited recently to Washington, D.C. to speak at the online education lead generation workshop, hosted by the Federal Trade Commission.
The panel which included the Assistant Attorney General of the Iowa Department of Justice and Deputy Under Secretary of Education in the U.S. Department of Education was organized to discuss how lead generation works in the education marketplace.
Some of the topics covered included: why education is one of the major markets in lead generation, best practices in online education marketing, and what the future holds for the industry.
Ms. Sheridan was able to lend her level of expertise on how a lead travels from the prospective student to the school by explaining the process that she uses on over 30 of Blue Phoenix Media's education lead generation websites. Her explanation provided a high level overview of how her backend technology has the ability to serve a prospective student a school that is targeted to them based on their demographic, area of study and current level of education. In response to the concern that students may not know who was contacting them once they submitted their inquiry, Ms. Sheridan was quick to point out that at Blue Phoenix Media, "everything we do is on a singular branded basis" and the user only sees a "branded page approved by the schools"
When it came to the topic of best practices in education lead generation, Ms. Sheridan expressed that over the last five years the EDU industry has been doing a good job on self-regulating and said that, "I do applaud our industry for really moving towards transparency as quick as possible."
The workshop, the first of it's kind put together by the FTC, appeared to make some positive steps in the right direction in terms of providing more insight and clarity into government regulation in the education lead generation space and what we can expect moving forward.
The Federal Trade Commission has added a video of the workshop that you can find here, along with the entire day's video of events that were held at the Constitution Center auditorium on October 30, 2015.
About Blue Phoenix Media
Founded in 2006 by Amy Sheridan and Malaika Schmidt, Blue Phoenix Media developed their own lead generation technology that has the ability to serve targeted ads to users based on their Demographic, Geographic, and Psychographic profile. Using their technology as a backend to power their web properties, they've been able to create over 70 sites in verticals such as education, home improvement, time share, auto insurance, health and life insurance. With their experienced team of marketers, Blue Phoenix Media has been able to retain and deliver high quality leads to their clients on a 100% performance basis using a variety of distribution channels that include, email, display, social media and search marketing. The growth of the company earned them a spot on the INC 500|5000 list in 2011, the first year of their eligibility.