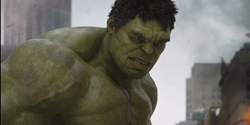 Things got out of hand at our Halloween party.
Anchorage, AK (PRWEB) December 02, 2015
Lynne Curry, Ph.D., SPHR (CEO of The Growth Company, Inc. and author of Solutions and Beating the Workplace Bully) has over 30 years of experience in management consulting and frequently receives questions from clients regarding situations in the workplace. Today, Dr. Curry discusses a question about work party situations.
A client asked:
"Things got out of hand at our Halloween party. Our company decided to host one as we'd been too busy and short-staffed this summer for our annual fishing trip and several managers thought it would give morale a boost. I offered to host it, as I have a large living room. One of the guys dressed up like the Hulk and was hoisting the ladies into the air. It was all in good fun, but one of the women acted outraged, and he handled it by waving his arms over her, roaring and then picking her up two more times. Since I was the host and the senior manager at the party, I kept an eye on the situation. "
To read the complete article, click here.
Dr. Lynne Curry is author of "Solutions" and owner of the management/HR consulting/training firm The Growth Company Inc. Follow her on Twitter @lynnecury10 or at http://www.workplacecoachblog.com and http://www.bullywhisperer.com.