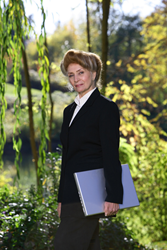 Grants Pass, OR (PRWEB) November 19, 2015
Flu season 2015 is upon us, accompanied by the usual flood of media articles about flu prevention and remedies. As always, radio host and fresh water advocate Sharon Kleyne praises these articles and fully supports their recommendations. Kleyne remains concerned, however, that few if any of these articles mention the importance of keeping the body's disease fighting immune system healthy by, among other things, maintaining body hydration by drinking an adequate amount of water each day.
Kleyne will discuss the 2015 flu season, flu prevention, immune system health and Water Life Science® on her Sharon Kleyne Hour® Power of Water® radio show of Nov. 23, 2015. For the live show or a podcast, go to http://www.SharonKleyneHour.com.
The globally syndicated, education oriented radio show is heard weekly on VoiceAmerica (Health and Wellness, and Variety Channels) and Apple iTunes. The show is sponsored by Bio-Logic Aqua® Research Water Life Science®, founded by Kleyne and specializing in fresh water, the atmosphere, body surface evaporation and dehydration. The Research Center's signature product for dry winter skin is Nature's Mist® Face of the Water®.
The standard advice in the media articles to keep one's hands clean (and don't borrow pens), avoid crowds in enclosed areas and get a flu shot, according to Kleyne, is invaluable but does not address the immune system. To maintain immune system health, eat a balanced and nutritious diet, get plenty of sleep, keep stress levels down, get moderate daily exercise and drink 8 to 10 glasses of water per day.
There is no question that doctors are aware of the importance of fresh water in maintaining health, says Kleyne. The standard physician advice for patients with fever, diarrhea or vomiting is to "drink plenty of water" to prevent dehydration. When a flu patient becomes hospitalized, doctors immediately start a saline drip to make sure they are not dehydrated. Kleyne would apply the "plenty of water" advice to all levels of disease intervention, including prevention and treatment. Increased public education on the importance of fresh water consumption, Kleyne believes, would profoundly impact the severity of the flu season and would also impact many other communicable diseases.
The importance of fresh water in preventing and treating viral illness was underscored in 2014 by the experience of the Nigerian government in fighting the Ebola epidemic. Lacking an effective vaccine, the government distributed millions of bottles of fresh water. Individuals with Ebola symptoms were treated with megadoses of water – 1.5 gallons a day – to which a small amount of ORS or "oral rehydration solution" (salt mixed with sugar) was added Despite Nigeria's proximity to the center of the Ebola outbreak, Ebola was eradicated in Nigeria. Increasing the public's water intake, Kleyne believes, should be standard procedure in any disease outbreak.
For optimal immune system benefit and disease resistance, Kleyne suggests a minimum of 8 glasses of fresh water per day in addition to all other fluid intake. Increase to 10 to 12 glasses when there are signs of a cold or flu. Begin with two full glasses upon rising. Caffeine, alcohol and excessive sugar are dehydrating and should be avoided. Water should be consumed in full glasses rather than sipped. Children 10 or under should drink half their body weight in ounces per day.
To further prevent dehydration, Kleyne recommends an external water mist applied to the skin to supplement atmospheric humidity and lessen the amount of water that evaporates from the skin surface into the atmosphere. Cooler fall and winter temperatures, and indoor air, tend to be dry and dehydrating so Kleyne also recommends room humidification and the use of moisture sealing skin lotions. Airline travel is especially dehydrating.
©2015 Bio-Logic Aqua® Research Water Life Science®. All rights reserved.
Sources:
Davis, B, "Fighting the flu: What you need to know before flu season peaks," WSFA 12 News, Nov. 17, 2015
http://www.wsfa.com/story/30538937/fighting-the-flu-what-you-need-to-know-before-flu-season-peaks
Kleyne, S, "Drink 8 to 10 glasses of water a day to stay healthy during flu season," Sharon Kleyne Hour, Nov. 5, 2014.
http://sharonkleynehour.com/Press/8_to_10_Glasses_of_Water_a_Day_to_Stay_Healthy_During_Flu_Season_Says_Water_Advocate_Sharon_Kleyne.php
"Nigerian strategy: Drinking heavy doses of fresh water can control Ebola," Mranas, Nov. 5, 2014. http://www.mranas.com/2014/11/06/nigerian-strategy-drinking-heavy-doses-of-fresh-water-can-control-ebola-supports-sharon-kleyne-dehydration-concept/