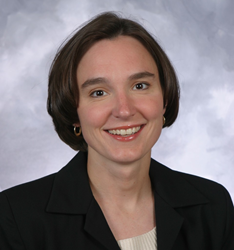 Louisville, KY (PRWEB) November 20, 2015
The NeuroRecovery Training Institute (NeuroRTI) is pleased to announce that Dr. Jennifer Richards, CPO, LPO, CPed, FAAOP, is taking over the Advanced Pathologic Gait Assessment and Orthotics course onsite scheduled for March 20, 2016 at Frazier Rehab Institute in Louisville, KY.
In addition to serving as a NeuroRTI faculty member, Dr. Richards works at Cornerstone Prosthetics and Orthotics, Inc. in Sequim, Washington. She has worked as an orthotist/prosthetist in five different states in both institutional-based hospital and privately owned orthotics and prosthesis clinics and has graduate level teaching experience at both orthotics and prosthesis schools and physical therapy schools.
The Advanced Pathologic Gait and Orthotics course provides a review of normal and abmormal gait from an orthotist's perspective. Observational gait analysis and the basics of orthoses design will be presented in a logical progression to enable therapists to break down and analysis pathological gait into its component parts and then use that information in the design of a lower limb orthosis.
"Orthoses are an important factor the rehabilitation of the child or adult with lower limb weakness or paralysis as the result of congenital anomaly, disease, or accident," said Richards. "I look forward to helping course participants learn the criteria associated with the successful design and implementation of lower limb orsthoses and presenting them with information they can take back to work immediately."
The course, which includes six hours of online lectures and one day at a clinical site, is open to all licensed physical therapists and earns participants 14 contact hours from the NeuroRTI/Evidence In Motion Institute of Health Professions. To learn more or register, please visit http://www.neurorti.com/educational-offerings/course/advanced-pathologic-gait-assessment-and-orthotics/.
About The NeuroRecovery Training Institute
The NeuroRecovery Training Institute (NeuroRTI) is on a mission to create and promote a culture of evidence-based practice (EBP) within the neurologic physical therapy profession. Through transformational education efforts, NeuroRTI has created a full continuum of neurologic training programs beginning with a large nationally-scaled physical therapy Neuro Residency, Postprofessional DPT, Certification, and online Continuing Education (CE) course work that includes various topics in the treatment of spinal cord dysfunction, acquired brain injury, and other neurologic disorders. A course on the Pediatric Neuromuscular Recovery Scale, a cutting edge outcomes tool will be released in December. You can also find NeuroRTI on Facebook, Twitter, and LinkedIn.
###