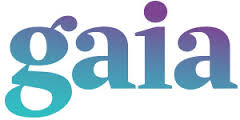 Gaia's audience confirms that our society is ready for a change. What was once alternative thinking is now much more mainstream.
Boulder, Colo. (PRWEB) November 23, 2015
Gaiam TV today became Gaia, the next evolution in the world's largest on demand subscription video service dedicated to conscious media.
The rebrand features a bright, new look and feel for the company's website and app experiences and updated features that connect the company's community in revolutionary ways.
"Gaia is tapping into two very powerful shifts in the way society interacts with businesses. The trend toward subscription-based services isn't going away, and we strongly believe that the next shift is going to be toward a transformation economy," said Brad Warkins, Gaia president. "More people are consuming conscious media than ever before and we're all consuming our media differently than even just five years ago. Gaia's audience confirms that our society is ready for a change. What was once alternative thinking is now much more mainstream."
The new Gaia brand initially launched on the new Apple TV platform as a native app, and is currently available across all available platforms, including the iPhone and iPad, Roku, Google Chromecast and internet browsers. The company's service is complementary to entertainment subscription video on demand (SVOD) services, like Netflix, HBO Go, Amazon Prime, and Hulu. Unlike these services however, Gaia provides industry-leading offline viewing capabilities that allow members to download content and play back any of its programs without an internet connection, guaranteeing a perfect playback experience. Subscribers will notice no change in their memberships and will continue to have unlimited access to inspirational and educational programming through the "My Yoga," "Health & Longevity," Seeking Truth" and "Spiritual Growth" channels.
With the rebrand, Gaia strengthens its commitment to helping its members explore and share a world of content to guide them on a path to a higher level of consciousness. Exclusive content is at the heart of its offering, making up more than 90 percent of the company's library, with original programming driving over two thirds of views on the platform.
The new name derives from Gaia, or Mother Earth. Gaia was honored by the Minoan civilization in ancient Greece. This civilization valued education, art, science, recreation, and the environment and believed that the Earth was directly connected to its existence and daily life.
"We've built the Gaia experience to provide content that inspires, educates, and transforms—Gaia acts as a guide for those of us on a journey of transformations and seeking truths," said Jaymi Bauer, Gaia chief marketing officer. "And we're all on journeys."
These changes are just the beginning of the company's evolution. Gaia has plans to continually improve its member experience into 2016 with new updates to company's website streaming and navigation, content pieces and community features.
About Gaia
Gaia, originally Gaiam TV, is a streaming video subscription service offering exclusive streaming conscious-media content. Gaia's library contains more than 7,000 films, documentaries and original programs to guide its viewers on their journeys of personal growth, spirituality and seeking truth. Gaia is currently available on the Apple TV, iPad, iPhone, Google Chromec