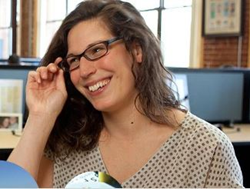 There's such a demand for the information we have to share
Andover, MA (PRWEB) November 25, 2015
Effective Student Marketing, a Google Partner, will produce and host a live webinar to be held on Tuesday, Dec 1st at 2:00 PM EDT. "Digital Marketing for Higher Education" follows the company's live presentation with Google that was held in Chicago last week as a supplement to the annual American Marketing Association's Symposium for the Marketing of Higher Education. Google and Effective Student Marketing presented to college Provosts, Marketing Officers, Admissions Directors and other academics looking for insight into how they can increase student enrollment through digital marketing. Due to the overwhelming response to that event, Effective Student Marketing decided to produce a webinar.
"There's such a demand for the information we have to share," said Andy Kelley, president of Effective Student Marketing. "We know that if schools want to attract and enroll students they need to think outside the search box and we can show them how. When we presented in Chicago, we had to add another session and we still didn't meet the needs of all those who wanted to attend."
The live event was invitation-only, but the webinar is open to education executives across the country and will cover the same topics. Effective Student Marketing Chief Digital Marketer Nikki Currier will present and answer questions.
The interactive webinar will offer higher education executives strategies on how they can use digital marketing to increase student enrollments. It will emphasize the importance of considering the entire timeline in a student's decision-making process. According to Kelley, some 90 percent of students have no idea where they'll attend when they first begin to explore their options for higher education. Such an open mindset means that schools have a unique opportunity to educate prospects about careers and industries before they begin to talk about their institution or its specific programs.
The webinar will also explore where prospective students spend their time online. Kelley said that those prospects only spend about 10 percent of their time online searching. The rest of the time, they're living their lives. They may be using apps, watching videos or visiting sites that have nothing to do with their education. Rather than see such broad based roaming as an obstacle, "Digital Marketing for Higher Education" will show schools how they can use that knowledge to market to prospects in the earliest stages of their journey.
Other topics that will be covered include the necessity of mobile optimization, the value of display and video advertising, the reach of the Google Display Network, and more. After her initial presentation, Currier will take questions from the audience. Those wishing to attend Digital Marketing for Higher Education on Tuesday, December 1st at 2:00 PM EDT can respond here.
About Effective Student Marketing: Effective Student Marketing is a digital marketing agency and Google Partner specializing in higher education. Their campaign company tagline for 2016: Think Outside the Search Box is designed to show institutions of higher education all the digital marketing tools available to them. The company integrates marketing strategies such as social media marketing, search advertising, content marketing, search engine optimization, conversion rate optimization and digital advertising to help institutions of higher education engage with students, graduates and future students to achieve their student enrollment and retention goals. Andy Kelley founded the company in 2004 and he and his team have a "we'll figure it out" philosophy that combines creativity and technology to stay on top of the latest tactics and trends in the digital marketing industry for higher education. More information about their services is available at: http://www.effectivestudentmarketing.com