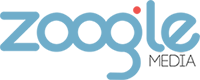 PCI compliance protects you and your customers. We can help you achieve it." – Chris Blair
Portland, OR (PRWEB) November 27, 2015
Credit card information is a prime target for today's cyber thieves. That puts businesses that process payments using the major credit/debit cards (Visa, MasterCard, American Express, Discover, etc.) at major risk. The risk applies to major retailers (the most recent breach announcement coming from Starwood Hotels about credit/debit card-stealing malware that infected point-of-sale cash registers at some properties ). However, it applies equally to small, local businesses taking payment by credit card. The question is how can businesses protect themselves, their customers and their reputations from increasingly sophisticated cyber thieves?
Zoogle Media has teamed up with security/antivirus leader Bitdefender® to develop Zoogle Media Endpoint, a solution aimed at startups and SMES that likely do not have dedicated IT resources on-site. Zoogle Media President Chris Blair said: "You may think you're too small for hackers to bother with your business. The truth is, 83 percent of small businesses owners surveyed by the National Cyber Security Alliance (NCSA) and Symantec have no formal security plan, yet 60 percent of hackers target smaller businesses, with an average of 50 attempts per business per day. Without the help of a cyber security expert, business owners likely wouldn't even know they've been hacked." Continued Blair, "We can help you detect and deflect such attacks. Our complimentary audit will show you data vulnerability points, whether you have already been hacked, and how to strengthen your data security defenses 99 percent. A key component of this is PCI DSS compliance."
By now, both businesses and savvy consumers should be familiar with the Payment Card Industry Data Security Standard (PCI DSS), a proprietary security standard for organizations that handle cardholder information for the major credit, debit and other payment cards. Created by the Payment Card Industry Security Standards Council, the standard is designed to bolster controls around cardholder data to reduce credit card fraud. Compliance is not voluntary, it is mandatory.
PCI DSS Requirements
1. Install and maintain a firewall configuration to protect cardholder data
2. Do not use vendor-supplied defaults for system passwords and other security parameters
3. Protect stored cardholder data
4. Encrypt transmission of cardholder data across open, public networks
5. Use and regularly update anti-virus software
6. Develop and maintain secure systems and applications
7. Restrict access to cardholder data by business need-to-know
8. Assign a unique ID to each person with computer access
9. Restrict physical access to cardholder data
10. Track and monitor all access to network resources and cardholder data
11. Regularly test security systems and processes
12. Maintain a policy that addresses information security
"The 12 requirements sound easy enough, but actually implementing and maintaining PCI DSS compliance is a challenge. We're dealing with an army of vigilant, persistent bad guys looking for any chink in your security armor," said Blair.
He continued: There have been two significant findings in the last 10 years about PCI compliance. First, 100 percent of the breaches that have occurred were preventable and are covered by the PCI standard. Second, there hasn't been one single compromise where the merchant was found in compliance."
Zoogle Media Endpoint repels hack attempts, keeping companies PCI compliant, safe from data breaches and insidious malware designed to infiltrate their systems. Zoogle Media's Endpoint partnership with Bitdefender rates #1 in independent tests from the AV-TEST INSTITUTE. It is tailored to changing environments, while also providing comprehensive insight and control across highly heterogeneous requirements, without sacrificing security.
Zoogle Media is offering a free PCI DSS requirements audit to SME companies. Click here to request an audit.