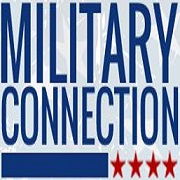 TM is beneficial to anyone and everyone, and there are many, many successful people who practice the technique."
Simi Valley, CA (PRWEB) November 30, 2015
Two years ago, Debbie Gregory, the CEO of MilitaryConnection.com, found herself somewhere she never imaged she would be: at the David Lynch Foundation, learning Transcendental Meditation (TM). After encouraging a number of veterans to go through the program, she thought she should learn to walk the walk so that she could talk the talk.
TM is becoming one of the best alternative treatments for Post-Traumatic Stress. Over half a million U.S. troops deployed since 2001 suffer from Post-Traumatic Stress, and yet, less than 20% will receive adequate care due to lack of effective treatments, fear of stigma or insufficient government resources. Left untreated, veterans are at an increased risk for self-destructive behavior, including alcohol/drug abuse, depression, anxiety and suicide.
Through a generous grant from the David Lynch Foundation, Veterans of OEF/OIF are now eligible to receive a full scholarship to learn the evidence-based TM technique. Veterans can learn this simple and powerful technique through a four-day course, consisting of a 90-minute class each day. The technique is practiced for 20 minutes, twice a day, sitting comfortably in a chair, and requires no change in beliefs or lifestyle. Training is available in San Diego, Los Angeles, New York, and Washington DC.
Ms. Gregory now knows, first hand, how valuable a tool TM is, and not just for veterans. "I liken TM to a 'me time out.' It helps me focus and concentrate," Gregory said. She added, "Meditating helps me take a step back from my hectic schedule and set my priorities. TM is beneficial to anyone and everyone, and there are many, many successful people who practice the technique."
OEF/OIF veterans interested in securing a scholarship should contact Kathy Connor at Kathy(at)davidlynchfoundation(dot)org or call her at 212-644-9880 ext. 209
The funding for these scholarships is limited, so applications to take advantage of this special opportunity are extremely time sensitive.
About MilitaryConnection.com
MilitaryConnection.com takes great pride in using its significant reach to assist, provide resources and facilitate win/win partnerships with wonderful non-profits, associations and government agencies serving military and veterans. MilitaryConnection.com features thousands of pages of resources and information. There is something for everyone including, but not limited to: a Job Board and Virtual Job Fair, comprehensive Post 9/11 GI Bill education information, a directory of thousands of scholarships, a Veteran school directory, news, press releases, special events, pay charts, benefits, service directories, commissaries & exchanges, golf courses and more. The company received the prestigious Users' Choice Award this year, and has been named a Top 100 Employment Web Site by the International Association of Employment Web Sites for the prior five years.