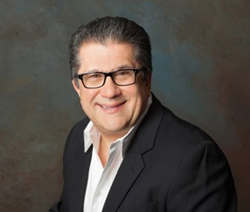 Cleveland, OH (PRWEB) November 25, 2015
Dental professionals who would like to become more proficient on their knowledge of dental implants in Cleveland, OH, are invited to attend Dr. Mark Iacobelli's Advanced Implant Mentoring (AIM) CE course. Courses will be held on December 3rd, 4th and 5th this year in Cleveland, OH.
As the co-founders of Advanced Implant Mentoring (AIM), Dr. Iacobelli and Dr. D'Orazio are proud to announce that individuals may now sign up to attend a Continuing Education course, designed to help dental professionals learn about the various aspects of dental implants in Cleveland, OH. The 3-day Fundamentals of Implant Dentistry is scheduled for December 3rd, 4th and 5th, 2015 in Cleveland, OH and features one day of lectures with two days of live surgeries performed on the participant patients. Continuing Education courses offered by AIM are intended to assist dental professionals, with the comprehensive understanding of how the dental implant process functions, from start to finish. The preparatory steps leading up to the procedure are equally as important as the intricacies of the procedure itself.
In addition to co-founding AIM, Dr. Iacobelli is also a respected guest teacher at OCO Biomedical implant seminars. Due to his extensive knowledge of dental implants and treatment planning, he has achieved a 93 percent case acceptance at his practice. Other dental professionals, who wish to learn more about improving their percentage of case acceptance rates, are encouraged to register for the upcoming AIM course on treatment planning and case acceptance scheduled for the summer of 2016.
Dentists who do not currently perform dental implant procedures at their practices may be inadvertently losing potential patients who do not want to receive dentures, bridges or other commonly-offered tooth replacement techniques. Implants have been shown to display more strength and durability, compared to other traditional treatment methods, eliminating the concern for social embarrassment with issues such as dentures falling out of the mouth unexpectedly or clicking noises while speaking. Additionally, implants simulate natural teeth in appearance and functionality, providing a more inconspicuous appeal.
Dr. Iacobelli and Dr. D'Orazio encourage all dental professionals, who would like to become more proficient in placing dental implants in Cleveland, OH, to sign up for this upcoming AIM course. Attendees can register for the course by visiting the official Advanced Implant Mentoring website, selecting their preferred course, and completing the online registration process.
About The Doctor
Dr. Mark Iacobelli is a general dentist offering orthodontics, implants, sleep apnea, TMD, cosmetic, sedation and personalized dental care for patients in North Royalton, Ohio. Dr. Iacobelli graduated from Case Western Reserve University School of Dentistry and has acquired and maintained his Fellowship with the Academy of General Dentistry. The Straight Wire Orthodontic Studies Organization has also recognized Dr. Iacobelli for his commitment to continuing education in orthodontics, TMD treatment, and neuromuscular dentistry. To learn more about the services offered by Dr. Iacobelli, visit their website at http://www.iacobellidds.com or call (440) 845-7300 to schedule an appointment.