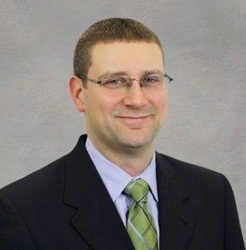 Annapolis, MD (PRWEB) December 01, 2015
Pulse8 Inc., a leading healthcare analytics and technology company focused on Risk Adjustment and Quality for the Commercial Health Exchange, Medicare Advantage, and Medicaid markets, is pleased to announce Mr. Mark Brooks as its Vice President of Product Strategy.
Mr. Brooks will manage Pulse8's distinguished team of data scientists, researchers, risk adjustment experts, and developers in deploying the most advanced analytics and data products, addressing customer demand for innovative technology and unique gap closure solutions.
"We are thrilled that Mark has decided to join our team. Mark brings a wealth of insight from the customer's perspective that will help to ensure our focus on products that drive positive outcomes," said Mr. John Criswell, Chief Executive Officer at Pulse8.
Mr. Brooks spent 11 years at a large multi-state BCBS plan, mostly in leadership roles over Risk Adjustment teams. For the past two years, he had a strong focus on intervention strategy and execution in support of the plan's Medicare Advantage and Health Insurance Exchange (HIX) programs, as the Revenue Program Management team's Director of Program Strategy. His experience also included 4 years as the Finance Director of the Senior Markets business unit, during which he had responsibility for the financial analysis and projections of the Medicare Advantage and Part D products, management of the business unit operating budget, and oversight of the Revenue Program Management team.
"Through my health plan experience, I understand the challenges of managing interventions for different government program populations and the regulations and timelines under which each has to operate. My teams validated the importance of deploying strong risk adjustment analytics to direct the intervention and targeting strategies of each type of government program," explained Mark Brooks. "I'll be leveraging these first-hand experiences to refine the Pulse8 Solutions that enable health plans and at-risk provider groups to optimize the ROI from each intervention and effectively manage their risk adjustment budgets."
About Pulse8
Pulse8 is the only Healthcare Analytics and Technology Company delivering complete visibility into the efficacy of your Risk Adjustment and Quality Management programs. We enable health plans and at-risk providers to achieve the greatest financial impact in the Health Insurance Exchange (HIX), Medicare Advantage, and Medicaid markets. By combining advanced analytic methodologies with extensive health plan experience, Pulse8 has developed a suite of uniquely pragmatic solutions that are revolutionizing risk adjustment. Pulse8's flexible business intelligence tools offer real-time visibility into member and provider activities so our clients can apply the most cost-effective and appropriate interventions for closing gaps in documentation, coding, and quality.