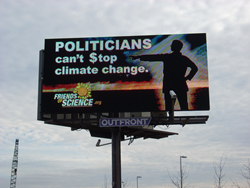 Affordable power is necessary for industry and human health. It is cold that kills, not coal
Calgary, Alberta, Canada (PRWEB) December 03, 2015
Friends of Science Society says renewables like wind and solar are economically and environmentally unsound, despite the Alberta NDP government issuing a statement that the 'push for renewable energy won't punish consumers' as reported in the Calgary Herald Nov. 30, 2015. They say the move from affordable coal to renewables will cost billions, as reported in the Calgary Herald, Nov. 25, 2015. Friends of Science say these moves, along with the new carbon tax, will further devastate an already depressed Alberta economy, suffering from low oil prices, as reported by CTV News Sept. 15, 2015.
News of Ontario's disastrous foray into renewables and steep price hikes were reported in the National Post Dec. 2, 2015.
Friends of Science says implementing carbon taxes and expensive renewables, at a time when the economy is down, will lead to more health costs and premature deaths, as discussed in The Spectator, April 5, 2014. Thousands of Albertans have lost their jobs in the recent economic downturn in Alberta, as reported in the New York Times, Oct. 12, 2015. [Link: nytimes.com/2015/10/13/business/international/oil-sands-boom-dries-up-in-alberta-taking-thousands-of-jobs-with-it.html?_r=0]
"The Alberta climate panel proposes an early phase-out of coal with activists claiming this will benefit health," says Michelle Stirling, Communications Manager for Friends of Science Society, "but this is nonsensical. Our report "Burning Questions" shows the health claims are not supported by evidence. Affordable power is necessary for industry and human health. It is cold that kills, not coal."
Stirling points out: "People say 'let's be more like Denmark' and have more wind power, but in fact Denmark, with vast ocean wind farms is a tiny country compared to Alberta, but it still has seven coal-fired power plants and gets ~48% of its power from coal, which it has to import at some $60/t. By contrast, Alberta has hundreds of years of high quality coal, owned by the province."
Wind is highly subsidized in Denmark; Denmark is reported to have one of the highest power rates in the EU, that much of the wind power is exported and there are no reductions in fossil fuels or carbon dioxide emissions according to a 2009 CEPOS Policy group.[Link: cepos.dk/fileadmin/user_upload/Arkiv/PDF/Wind_energy_-_the_case_of_Denmark.pdf]
Friends of Science Society also says that carbon dioxide is not the control knob of climate. The scientific premise is flawed in their view, and the society has billboard campaigns in Calgary, Edmonton, Regina, Saskatoon, and Ottawa to inform the public of the many uncertainties in climate science, the costs of renewables, and that "Politicians can't $top Climate Change."
"Climate science uncertainties are outlined in five points in our Calgary campaign," says Stirling. "Public policy should be set on evidence, not climate simulations that projected warming wildly exaggerated over actual temperatures. In fact, global mean temperatures have flat-lined for more than 18 years."
Friends of Science Society hold the position that the sun is the main direct and indirect driver of climate change, not carbon dioxide or human industry.
"Burning Questions" report: friendsofscience.org/assets/documents/FoS_BurningQuestions_Health_Coal_Wildfires_Jan2015.pdf
About
Friends of Science Society has spent a decade reviewing a broad spectrum of literature on climate change and have concluded the sun is the main driver of climate change, not carbon dioxide (CO2). Friends of Science is made up of a core group of earth, atmospheric, solar scientists, engineers, as well as citizens who challenge the catastrophic view of climate change.
Friends of Science Society
P.O. Box 23167, Mission P.O.
Calgary, Alberta
Canada T2S 3B1
Toll-free Telephone: 1-888-789-9597
Web: friendsofscience.org
E-mail: contact(at)friendsofscience(dot)org