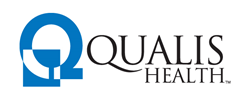 Seattle, WA (PRWEB) December 01, 2015
Since the June 2015 publication of 'Oral Health: An Essential Component of Primary Care', a growing number of national organizations have stepped forward to endorse a new model for delivering preventive oral healthcare as a component of routine medical care, and enhancing partnerships between primary care and dentistry. Qualis Health's 'Oral Health Delivery Framework' is available online at http://practicetransformation.qualishealth.org/resources.
"Oral disease is largely preventable, and can complicate the management of other chronic conditions such as diabetes and heart disease," said Jonathan Sugarman, MD, MPH, Qualis Health President and CEO. "Engaging primary care teams in oral health is a critical strategy for reducing the impact of oral diseases and improving population health."
The Oral Health Delivery Framework consists of five actionable steps primary care teams can take to protect and promote oral health, including offering preventive interventions and structured referrals to dentistry. These actions directly align with how primary care teams manage preventive, acute and chronic care needs for a wide range of clinical conditions, and are within the scope of practice for primary care providers and their teams. The Framework was developed in partnership with a panel of experts, including primary care and dental care providers; leaders from medical, dental and nursing associations; payers and policymakers; a patient and family partnership expert; and oral health and public health advocates.
"Efforts to engage primary care teams in oral health are gaining traction, with formal endorsement from diverse organizations and professional academies representing providers, educators, patient groups, and others," said Marcia Brand, PhD, Executive Director of the National Interprofessional Initiative on Oral Health. "The growing interest demonstrates recognition that we need new methods and new partners in the fight against oral disease."
Field testing of the Framework is actively underway at 19 community health centers and private practices in five states to establish the viability of the model in diverse primary care settings. Participants are receiving technical assistance from Qualis Health, and in Kansas, Massachusetts, and Oregon, their state's Primary Care Association. Following field testing of the Framework, a complete oral health integration toolkit will be published in 2016, including impact data and supporting resources and tools intended to accelerate adoption among primary care practices nationwide.
The Framework has earned the support of numerous national primary care provider associations, such as the American Academy of Family Physicians, the American Academy of Pediatrics and the National Association of Pediatric Nurse Practitioners. It has also been endorsed by a broad array of other organizations, including:

American Academy of Nursing
American Association of Colleges of Nursing
American Association for Community Dental Programs
American Association of Public Health Dentistry
American College of Nurse Midwives
American Public Health Association–Oral Health Section
Association of Clinicians for the Underserved
Association of Maternal & Child Health Programs
Association of State and Territorial Dental Directors
Institute for Patient- and Family-Centered Care
National Network for Oral Health Access
National Organization of Nurse Practitioner Faculties
National Rural Health Association
Patient-Centered Primary Care Collaborative
Physician Assistant Education Association
Oral Health: An Essential Component of Primary Care was sponsored by the National Interprofessional Initiative on Oral Health, and supported by DentaQuest Foundation, the REACH Healthcare Foundation, and Washington Dental Service Foundation.
###
About Qualis Health
Qualis Health is one of the nation's leading population health management organizations, and a leader in improving care delivery and patient outcomes, working with clients throughout the public and private sector to advance the quality, efficiency and value of healthcare for millions of Americans every day. We deliver solutions to ensure that our partners transform the care they provide, with a focus on process improvement, care management and effective use of health information technology. For more information, visit http://www.QualisHealth.org.
About the National Interprofessional Initiative on Oral Health
Founded in 2009, the National Interprofessional Initiative on Oral Health (http://www.niioh.org) is a consortium of funders and health professionals whose vision is that dental disease can be eradicated. The mission of the Interprofessional Initiative is to engage primary care clinicians to be alert to their patients' oral health needs, ready and willing to deliver oral health preventive services to patients of all ages, effective at partnering with dental specialists, and able to learn from, with and about each other. The activities of the Interprofessional Initiative are made possible as a result of funding from the DentaQuest Foundation, the Washington Dental Service Foundation and the REACH Healthcare Foundation. For more information, please visit http://www.niioh.org/.
About DentaQuest Foundation
The DentaQuest Foundation is the leading U.S. philanthropy focused solely on oral health. The foundation is supporting the development of the Oral Health 2020 network, a group of partners committed to working collectively at the national, state and community levels to eradicate dental disease in children and improve lifelong oral health. The DentaQuest Foundation is the philanthropic arm of DentaQuest. To learn more, visit: http://dentaquestfoundation.org.
About REACH Healthcare Foundation
The REACH Healthcare Foundation, located in Merriam, Kansas, directs its philanthropy toward increasing access to health care coverage and services for uninsured and medically underserved people in a six-county region that spans Kansas and Missouri. Since our establishment in 2003, the foundation has invested $43 million in health programs and services and policy and advocacy efforts that strengthen the health care safety net, and support coordinated, integrated and patient-centered health care. The foundation has supported several initiatives focused on integration of oral health and mental health services into primary care. For more information, visit, http://www.reachhealth.org.
About Washington Dental Service Foundation
Washington Dental Service Foundation is a non-profit funded by Delta Dental of Washington, the leading dental benefits company in Washington. The Foundation's mission is to prevent oral disease and improve overall health. The Foundation works with partners to develop innovative programs and policies that create lasting change and lead to improved oral health for all. http://www.deltadentalwa.com/foundation