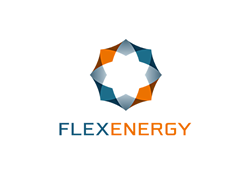 From the outset it was clear that FlexTurbines' wider fuel tolerance than gas reciprocating engines made them an ideal fit for applications that include digester gas.
Portsmouth, N.H. (PRWEB) December 02, 2015
Three high-efficiency FlexEnergy GT333S turbines with FlexEnergy's unique, onboard heat recovery modules were recently shipped to Baiada Poultry Pty Limited, the largest, privately owned poultry business in Australia. Baiada will cap ponds containing waste water from their Beresfield process facility and the Flex turbines will use the trapped methane blended with pipeline natural gas to provide electricity and heat to Baiada's plant.
FlexEnergy is a privately held manufacturer of the world's only synchronous generator-based microturbines. Andrew Seys-Llewellyn, director of international sales and business development with FlexEnergy, said, "We offer the only microtrubine that utilizes power generation technology used in larger gas turbines. This, Flex's direct factory support and the proven reliability of our units were critical inputs into Baiada's selection of project partner. At Flex, we can prove our track record and demonstrate how our extremely low annual maintenance requirements will lower the burden on Baiada's engineering staff while producing continuous, clean energy from waste."
Brett Kirk, CFO of Baiada, added, "As one of the leading agri-businesses in Australia we wanted to lead the way in terms of environmental stewardship. This innovative hybrid fuels project reduces our consumption of grid-sourced electricity. Recovering the biogas from the ponds and converting this waste to energy means we lower both our carbon emissions and our operating costs. We chose to use natural gas in the fuel blend in order to optimize carbon reduction while maintaining an attractive payback." Dean Kent, head of Engineering at Baiada, added, "From the outset it was clear that FlexTurbines' wider fuel tolerance than gas reciprocating engines made them an ideal fit for applications that include digester gas. Additionally, the Flex turbine offers us large gas turbine technology in a small package, which gave us a lot of confidence that it would be more reliable than other microturbines over the longer term."
FlexEnergy's President, Mark Schnepel, commented, "We look forward to having our factory-based engineers continue to support Baiada in cutting its energy consumption. These are the first FlexEnergy units shipped to Australia where, despite changing regulations, the organizations we are engaged with understand that cutting carbon emissions is the same thing as cutting costs and are prepared to invest in cost-saving projects. We look forward to partnering with more Australian customers in the near future."
The Flex turbines have shipped, and are expected to be commissioned early 2016.
###
About FlexEnergy
FlexEnergy is a privately-held, New Hampshire-based manufacturer of the highest quality and most robust small gas turbines available in their class. FlexEnergy's 250kW and 333kW cogeneration combined heat and power (CHP) gas turbines provide highly reliable, low maintenance, and low emissions electricity and heat to global customers, often in remote areas where the electric grid can be unreliable, expensive, or altogether absent. Developed over the course of two decades by Ingersoll Rand before being acquired by FlexEnergy in 2010, Flex turbine technology features a highly robust synchronous generator for larger gas turbines. Uniquely capable of handling varying or cycling loads in remote oil field power generation, this offers significant advantages in the field and allows for the combustion of a wider range of gases, including flare gas and bio-digester gas. Please visit http://www.flexenergy.com for more information.
For more information:
Sales contacts:
Douglas Demaret, VP Sales and Marketing
(949) 500-8214
doug.demaret(at)flexenergy.com
Andrew Seys-Llewellyn, International Sales and Business Development
+447710827141
andrew.seys(at)flexenergy.com
U.S., Canada, South America
Tom Hughes, Sales Manager
(949) 275-5167
tom.hughes(at)flexenergy.com
Asia
Vincen Lim, Sales Manager
+65 8488-9118
vincen.lim(at)flexenergy.com
Media contact:
Tiffany Nelson
Calypso Communications
603-431-0816
tnelson(at)calypsocom.com