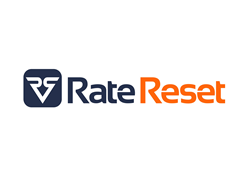 "The partnership between Rate Reset and OnApproach will allow our credit union clients easy and efficient access to Rate Reset products," states Paul Ablack, CEO of OnApproach
McLean, VA (PRWEB) December 03, 2015
Rate Reset, the provider of Loan Reset, Acquisition and Retention Software for Mortgage and Auto Loans, today announced that Ideal Credit Union has agreed to license its Rate Reset products for auto loans. Rate Reset also announced that it has formed a strategic partnership with OnApproach, a leading provider of Big Data and Analytics solutions for credit unions, to deliver Rate Reset products to Ideal Credit Union. Ideal Credit Union, headquartered in Woodbury MN, is a founding member of OnApproach, with over 48,500 members and $600 million in assets. OnApproach, headquartered in Plymouth MN is a CUSO that provides its credit union clients with the ability to harness the value of Big Data and Analytics. The OnApproach M360 solution provides atomic level data integration, advanced reporting and predictive analytics.

WHAT IS THE OPPORTUNITY? The strategic partnership between Rate Reset and OnApproach provides credit unions, such as Ideal Credit Union, an efficient way to implement a powerful, member-friendly tool to retain and grow their loan portfolios.
HOW DOES IT WORK? Rate Reset products allow the member to customize a new loan by selecting a range of terms and associated interest rates. Through OnApproach, credit unions can tap into an existing Rate Reset product connector that extracts and ultimately updates the member data associated with the loan in the credit union's data warehouse. The connector enables an efficient implementation for participating credit unions.
BENEFITS: Rate Reset and OnApproach clients can increase loan market share by retaining existing loans and attracting new members by allowing existing customers to switch loans from other institutions.
"We take pride in providing our members with sound financial solutions and unparalleled service," says Ideal Credit Union President and CEO, Brian Sherrick. "The Rate Reset products puts our members in greater control of their finances and improves their overall member experience."
"The partnership between Rate Reset and OnApproach will allow our credit union clients easy and efficient access to Rate Reset products," states Paul Ablack, CEO of OnApproach. "Our ability to access the credit union member data using an API that connects Rate Reset to OnApproach M360 puts us in the unique position to efficiently deliver these innovative products to Ideal Credit Union, as well as our other credit unions clients."
"Ideal Credit Union recognized that our products can increase their loan market share by attracting new members and retain existing members," says Keith Kelly, Co-founder and CEO of Rate Reset. "The fact that they are partnered with OnApproach for their data needs is an added bonus and presents an opportunity for Rate Reset to efficiently deliver our product offering to them. We are delighted."
About Ideal Credit Union:
Founded in 1926, Ideal Credit Union (formerly Postal Credit Union) is a member owned financial institution that specializes in providing excellent member service, great rates and convenience. Ideal CU offers a complete range of services, including 24/7 loan approval, mortgages, online banking, online deposits, mobile banking, mobile check deposit and mobile bill pay, Apple Pay, free checking, business services, investment services and more. Ideal CU serves the Twin Cities metro area with office locations in Eagan, Hugo, North St. Paul, West St. Paul and Woodbury. For more information about Ideal Credit Union, visit ideal.com.
About OnApproach:
OnApproach is a CUSO that focuses on providing credit unions with the power to use data as a competitive advantage both independently and cooperatively. With OnApproach, credit unions can now harness the value of Big Data/Analytics through integration, advanced reporting, and predictive analytics. This deeper understanding of data allows credit unions to discover vital trends in member behavior, resulting in improved financial performance, reduced risk, and enriched relationships with members. For more information about OnApproach, visit onapproach.com.
About Rate Reset:
Named by American Banker's Bank Technology News (BTN) as "One of the Top Ten Technology Companies" to watch, Rate Reset provides innovative Loan Acquisition, Retention and Reset Software (LRS™) to banks, credit unions and mortgage companies. The company's software provides a borrower-initiated interest rate-resetting loan feature that is an alternative to the traditional refinance for both mortgages and auto loans. For more information on Rate Reset visit http://www.RateReset.com.