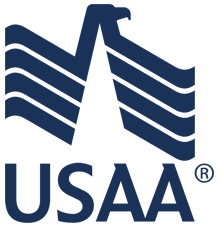 San Antonio, TX (PRWEB) December 03, 2015
USAA members driving for ridesharing companies in Arizona, Massachusetts and Ohio now have new insurance options. Members will have the option to purchase coverage that will be effective the beginning of 2016 to extend their personal auto insurance policy from the moment they log in to a ridesharing mobile app until they are matched with a passenger. The coverage is also available to USAA members in Colorado, Illinois, Texas and Washington.
"Our ridesharing insurance is a great example of our commitment to providing protection where our members need it most," said Jesse Mata, the product management director for the ridesharing coverage. "Being in an accident before they are matched with a passenger could be devastating to ridesharing drivers' finances if they don't have the appropriate coverage."
This product will help protect USAA ridesharing drivers during the critical stage when they haven't been matched with a fare. Transportation network companies often offer commercial insurance that covers drivers and their passengers once they've been matched by the app, but liability insurance coverage while unmatched might be minimal. USAA's product will extend a member's current coverage and deductibles for an average cost of approximately $6 to $8 more per month, or roughly $40 to $50 more for a six-month insurance policy.
About USAA
The USAA family of companies provides insurance, banking, investments, retirement products and advice to 11.2 million current and former members of the U.S. military and their families. Known for its legendary commitment to its members, USAA is consistently recognized for outstanding service, employee well-being and financial strength. USAA membership is open to all who are serving our nation in the U.S. military or have received a discharge type of Honorable – and their eligible family members. Founded in 1922, USAA is headquartered in San Antonio. For more information about USAA, follow us on Facebook or Twitter (@USAA), or visit usaa.com.
###