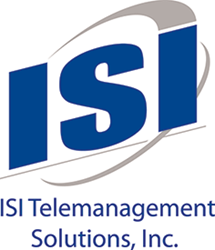 Schaumburg, IL (PRWEB) December 03, 2015
ISI Telemanagement Solutions, Inc., a leader in Unified Communications management solutions, announced today, in addition to being a Silver Sponsor, the company would exhibit at the eighth annual Collaboration Summit held this year from December 7-10 at the San Francisco Marriott Marquis in San Francisco, California. The Collaboration Summit will feature Cisco professionals and partners participating in the four-day event centered on maximizing peer-to-peer collaboration. The conference presents personalized opportunities to interact with Cisco's Collaboration Technology Group (CTG) leadership team and to learn more about related business solutions.
David Dishek, Unified Collaboration Practice Lead with ISI, will be demonstrating ISI's new UCCX enhanced reporting solution and how it complements any UCCX deployment with customizable summary and detail reports when leveraged for use with ISI's flagship enterprise reporting solution, Infortel Select. Additionally, ISI will present its Collaboration Recording and advanced Traffic Analytics solutions.
ISI has updated solutions that work with critical Cisco applications. Whether a company's communications include voice, video, instant messaging, presence, or screen capture, ISI's products and services provide extensive business intelligence and yield improvements.
ISI helps companies manage their Unified Communications usage, content, people and expenses with solutions that support all of Cisco's collaboration initiatives through: integrated UC reporting and recording, compliance recording for Jabber IM/P and voice, comprehensive UCCX reporting, HCS reporting, recording, and billing, UC traffic analytics, and workforce optimization & quality management.
For more information on ISI Telemanagement Solutions, Inc., visit:
http://www.isi-info.com
About ISI Telemanagement Solutions, Inc.
ISI is a global leader in unified collaboration management solutions for voice, video, Jabber IM compliance, and conferencing. ISI offers a broad portfolio of Cisco IVT certified solutions for managing usage, content, people, and expenses, through UC & UCCX reporting & traffic analytics, collaboration recording, speech analytics, workforce management, and TEM. ISI's facilities, processes, and data security comply with ISO 9001:2008, SSAE 16, HIPAA, Safe Harbor and other important standards.