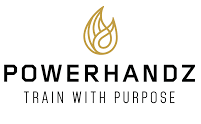 "Launching POWERHANDZ Media lets athletes educate and inspire others about training and healthy lifestyles."
Dallas (PRWEB) December 03, 2015
POWERHANDZ Inc., a leading athletic training product company, announced today a new subsidiary of the company, POWERHANDZ Media LLC., at brand ambassador David Ortiz's 8th Annual Celebrity Golf Classic.
POWERHANDZ Media LLC. is designed to give athletes a voice to talk about training and highlight certain technology that is being used to enhance their skill development. POWERHANDZ Media will prominently feature curated posts on the company website under the section "Beyond the Game by POWERHANDZ Media." Now, athletes of all ages will be able to take advantage of learning more about training from some of the world's best.
"Athletes rarely talk about the most difficult side of their profession that helps them keep their job—training," said POWERHANDZ Co-Founder and COO Danyel Surrency Jones. "Launching POWERHANDZ Media lets athletes educate and inspire others about training and healthy lifestyles. Athletes have such a powerful voice and we created POWERHANDZ Media to give them a new platform to talk about their passion and different methods for training. There will be many great athletes supporting David's charity, launching at this event was the right time."
Ortiz, a three-time World Series Champion and nine-time All-Star for the Boston Red Sox, said, "I'm all about preparation and that's why I love POWERHANDZ. I use the gloves as part of my routine for one simple reason - they work. They help me keep my hands quick in the batter's box and that's huge for me. I'm happy to be an ambassador for POWERHANDZ because I believe in them."
The 8th Annual David Ortiz Celebrity Golf Classic is being held December 3rd-6th at the Sanctuary Cap Cana luxury resort in Punta Cana, Dominican Republic. This four-day affair will benefit the David Ortiz Children's Fund, in partnership with Massachusetts General Hospital and the World Pediatric Project. Attendees include: Ray Lewis, Ray Allen, Miguel Cabrera, Josh Donaldson, Adam Jones, Josh Hamilton, Barry Larkin, Hanley Ramirez, Placido Polanco, Richard Hamilton, Lawrence Taylor, Will Middlebrooks, Jason Varitek, Terry Francona, Hannah Storm, Steve Levy and many more!
Additional Information
POWERHANDZ offers three sets of premium, patented weighted training gloves: Pure-Grip, Anti-Grip and Extreme-Grip. They are designed for Baseball, Basketball, Football, Golf and General Sports Training. POWERHANDZ also makes a Basketball Slick Wrap which wraps around the circumference of a basketball during training. All of the products are available on powerhandz.com.
About POWERHANDZ
Based out of Dallas, Texas, POWERHANDZ includes a line of performance-enhancing sports training products innovatively designed to both strengthen hand and arm muscles and intensify players' dexterity. There are six products in the portfolio designed for basketball, baseball, football, soccer, golf and lifestyle training sports. These products are sold worldwide and are used by athletes of all different skill levels, youth to professionals. Visit the company website for more information http://www.Powerhandz.com
POWERHANDZ has a deep commitment to giving back and began The Power to Give Foundation. The Power to Give Foundation aims to raise awareness on the importance of organized sporting programs and help fund these programs in financially challenged communities. The Power to Give Foundation believes in the immediate and lifelong benefits from participating in sports. A portion of every sale goes to the Power to Give Foundation, giving anyone the opportunity to make a difference.
Connect / Follow POWERHANDZ
Twitter: @POWERHANDZ | Facebook | Instagram
Media Contact
Alex Onaindia
Account Coordinator
GreenRoom Social
alex.o(at)greenroomsocial(dot)com
(305) 347-1787 Ext. 310