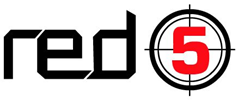 Code Creator's Red5 Media Server is Now Available as a Cloud Development Environment
Hartford, Connecticut (PRWEB) December 08, 2015
Code Creator, a leading Connecticut based high tech cloud computing software company announced that Red5 Media Servers are now available as a turn-key development environment (CDE). Code Creator's Red5 Media Server delivers a powerful video streaming and multi-user solution similar to leading proprietary media servers. Based on Java and some of the most powerful open source frameworks, Red5 stands as a reliable solution for business of all sizes. By using the Code Creator Source Red5 Media Server, you are developing with a truly open and extensible platform that can be used in video conferencing , live stream broadcasting, video chat and multi-user gaming and enterprise application software. Red5 has been and is being used by thousands of companies from Amazon to Facebook.
Code Creator's Red5's Cloud Development Environment (CDE) allows developers to build applications and manage their App's code from anywhere by either editing the source or running root-access linux commands. Developers can make changes, run instant applications and go live reducing ramp-up time from days or hours to just minutes. Developers can even sell and monetize their cloud applications they have been based on the Red5 environment. Developers also have the option to use a shared grid container for experimenting or a dedicated virtual private server for more power. It is designed to be flexible with a simple plugin architecture that allows for customization of virtually any video on demand and live streaming scenario.
The cloud-based workspace is centralized, making it easy to share. Developers can invite others into their workspace to co-edit, co-build, or co-debug. Developers can communicate with one another in the workspace itself - changing the entire nature of pair programming, code reviews, etc. The cloud offers improvements in system efficiency & density, giving each individual workspace a configurable slice of the available memory and compute resources. Code Creator's CDE gives users the SSH keys (secure Shell) to access the environment directly so a browser IDE (Integrated Development Environment) is not needed.
Developers pay a flat fee with no-contracts. Programmers can start instantly using the source code editor, automation tools and debugger. Users can signup at: https://seedup.io/eco/red5
About Code Creator:
Code Creator deploys fast, elastic and dependable virtual remote applications for Amazon's Web Service (AWS) with one- click deployment. Code Creator's virtual servers remove much of the work involved in building and deploying solutions for Amazon's Web Service. Code Creator makes it practically effortless for users to install pre-configured cloud application servers and launch them instantaneously removing the technical process and time allotment needed for each new machine. Code Creator also provides technical support and services that many cloud developers need. For more information visit us at: https://youtu.be/lwWJk6s_VHI or at: http://www.codecreator.technology
About Red5
Red5 is an open source media streaming server created as an alternative to the Flash Communication Server. A team of developers reversed the Real Time Messaging Protocol (RTMP) used for live streaming to go beyond Flash including HLS (HTTP Live Streaming), WebSockets (a full-duplex communication protocol) and RTSP (Real Time Streaming Protocol). Currently the Red5 team is building support for WebRTC to enable streaming in the browser without a plugin. Red5 is deployed by thousands of companies worldwide.