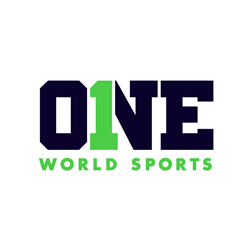 Champions Again is the second production of the network's recently launched ONE World Sports Originals unit.
Stamford, CT (PRWEB) December 07, 2015
ONE World Sports, America's Network for Global Sports, will premiere Champions Again: The Story of the 2015 New York Cosmos, a 30-minute show recapping the New York Cosmos' historic season, culminating in its second NASL championship in three years, on December 12 at 7:00 PM Eastern.
Champions Again will recapture milestones of the Cosmos' exciting year including the signing of legendary Spanish striker Raúl; the team's U.S. Open Cup win over NYCFC, and its disappointing Red Bulls loss; the Cosmos' visit to Cuba in June; the team's NASL spring and fall season victories; and most recently, the retirements of Raúl and fellow legend Marcos Senna.
In besting Ottawa Fury FC at Hofstra's Shuart Stadium on November 15th, the Cosmos earned their second NASL Championship in just the three years since the team's 2013 re-birth -- providing a fitting conclusion to the playing careers of Raúl and Senna, and to a historic year.
Champions Again is the second production of the network's recently launched ONE World Sports Originals unit. Its debut program, the documentary A Bridge to Cuba, commemorates the Cosmos' historic June 2015 trip to Havana to play a friendly match against the Cuba national team. A Bridge To Cuba is available to ONE World Sports TV subscribers and to all fans via the Watch ONE World Sports app.
About ONE World Sports
ONE World Sports is America's Network for Global Sports, producing best-in-class, captivating live sports content from around the world. With multi-platform capabilities and superior production quality, ONE World Sports is one of the fastest growing independent sports networks available throughout the United States. Currently available to more than 30 million homes nationally on cable, telco and satellite, ONE World Sports delivers live and exclusive coverage of some of America's most popular sports played professionally outside the USA -- basketball, baseball, golf and ice hockey -- plus sporting events with the largest global followings, including soccer and cricket. ONE World Sports is distributed through Verizon FiOS, go90, DISH Network, Charter Communications, SONY Playstation Vue, Cablevision's Optimum TV, Mediacom Communications, Google Fiber, Suddenlink, RCN and a growing number of systems through the NCTC. In addition, the network's mobile app, Watch ONE World Sports, features a live stream of the network for authenticated subscribers and on-demand content for all users. More information on ONE World Sports and its availability in particular markets can be found at http://www.oneworldsports.com or consumers can call their television distributor. Watch ONE World Sports is available in the Apple and the Google Play stores.
Contact:
Rachel Gary, ONE World Sports, 201-615-9629, rgary(at)oneworldsports(dot)com
Tom Campo, Campo Communications, LLC, 212-590-2464 / Tom(at)CampoComm(dot)com