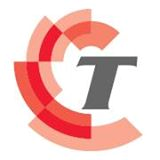 (PRWEB) December 09, 2015
As technological innovations continue to reshape the administrative, financial and pedagogical dimensions of higher education, so too must learning opportunities and professional development events evolve in order to keep up. That's why Campus Technology Forum has been redesigned to become Transformational Technology in Higher Education (TTHIED).
The newly branded TTHIED will take place March 24 - 25, 2016, at the Grand Hyatt Denver where hundreds of higher education technology decision makers – including chief information officers and campus IT directors and administrators from across the country – will explore the latest digital solutions and best practices being employed on campus.
"What will make TTHIED unique is the intimate session structure," said Daniel Gephart, Higher Education Events Manager, LRP Conferences, coordinator of the conference. "Each session is limited in size, allowing for more peer-to-peer networking and engaging conversations with key industry leaders."
With access to IT professionals from more than 100 colleges and universities, industry suppliers and classroom solutions that characterized Campus Technology Forum, the redesigned TTHIED now offers even more collaborative learning and networking opportunities, says Gephart. Attendees will take part in hands-on, give-and-take discussions to help create a sustainable vision for effectively managing resources, building seamless networks and conceptualizing the educational models of the future.
"The renamed and redesigned conference will provide attendees with the tools and technologies to drive student success and institutional advancement," said Gephart. "We look forward to seeing the innovation and insight that will grow out of TTHIED's tight-knit community."
TTHIED will include a variety of general keynote sessions, classroom-style sessions and Expo Hall technology classroom sessions where attendees can delve into new technology solutions. The complete speaker agenda will be announced in January.
To register for TTHIED 2016 and get information on sessions, presenters, exhibitors, workshops and registration, please call toll free 1-800-287-0257. Join the conversation by following @TTHIED on Twitter and using and searching #TTHIED. For even more TTHIED 2016 updates, "like" Transformational Technology in Higher Ed on Facebook, and join the Transformational Technology in Higher Ed LinkedIn group.
# # #
About Transformational Technology in Higher Education
Transformational Technology in Higher Education Conference, formerly Campus Technology Forum, is a redesigned event for higher education IT executives and professionals to receive a more personalized conference experience. With more than 100 colleges and universities from across the nation represented, attendees have the opportunity to network with peers from a wide array of institutions and become a part of a larger community continuously seeking to advance the technological pedagogy of their campuses.
Attendees will learn from industry experts and be exposed to the latest trends, tools and resources during collaborative and educational sessions. In an environment where finding solutions to technological challenges is the priority, attendees also have access to a variety of consultative vendors in the Expo Hall.
About LRP Conferences, LLC
LRP Conferences, LLC, an affiliate of LRP Publications, produces more than a dozen professional conferences and trade shows annually, including: Campus Technology Conference, Transformational Technology in Higher Ed Conference, Ergonomics Conference & ErgoExpo, Future of Education Technology Conference (FETC), HR in Hospitality Conference, HR Technology® Conference & Exposition, Recruiting Trends Conference, and National Workers' Compensation and Disability Conference® & Expo.
About LRP Publications
LRP Publications, headquartered in Palm Beach Gardens, Fla., is known as educators' most trusted source for practical and legal education administration guidance and produces newsletters (Education Daily®), books, pamphlets, DVDs, audio conferences, eLearning courses, online services (Title1admin.com, EducationDaily.com and Special Ed Connection.com) and training tools to help educators implement sound programs and avoid compliance errors related to Title I, autism, discipline and more. LRP also produces professional education conferences including: National Institute on Legal Issues of Educating Individuals with Disabilities® and Special Education School Attorneys Conference. For a complete list of LRP products, eCourses and conferences, please visit http://www.lrp.com.