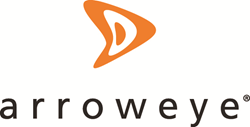 "Our patented technology will give TMG an unparalleled ability to increase loyalty as well as profitability."
Chicago, Illinois (PRWEB) December 10, 2015
Arroweye Solutions, the only Digital On-Demand payment technology firm, has been selected to provide prepaid card production and personalization services for TMG (The Members Group). Arroweye's Digital On-Demand, zero-inventory model provides unmatched flexibility, which will allow TMG to better serve its financial institution clients and their cardholders by delivering prepaid cards in a matter of days – a fraction of the industry standard.
"Our progressive mindset helps us provide innovative products to our clients, and our partnership with Arroweye is just another means of continuing that approach," said Jeffrey Falk, director of prepaid products at TMG. "Arroweye's on-demand platform eliminates wasted inventory while simultaneously creating greater flexibility for customization. Thanks to this new partnership, we're now able to offer incredibly personalized cards and packaging to our clients."
"In today's competitive prepaid market, companies are looking for ways to distinguish themselves from the crowd. Arroweye's unique, just-in-time card production and fulfillment services allows TMG to deliver more relevant, timely card programs and saves time and cost by eliminating forecasting and pre-printed inventory," said Render Dahiya, Arroweye CEO. "Our patented technology will give TMG an unparalleled ability to increase loyalty as well as profitability."
The first of its kind in the industry, Arroweye's technology is a winning alternative to lengthy traditional card production models. Arroweye produces cards in real time, and the fully integrated payment card solution helps customers respond to changing industry and consumer needs by offering superior design customization, messaging, and co-branding capabilities.
# # #
About Arroweye
Arroweye is a leading, single-source provider of innovative card marketing and production solutions for the payment card industry. The company's digital on-demand technology creates a more efficient and cost-effective model for card marketers and issuers, giving them a highly customizable solution to increase their program's speed to market, adoption rates and profitability. Founded in 2000, Arroweye offers the first fully-digital card solution approved by Visa, MasterCard, American Express and Discover and continues to partner with some of the largest prepaid, credit/debit card programs in the financial and card services industries. For more information, visit http://www.arroweye.com.