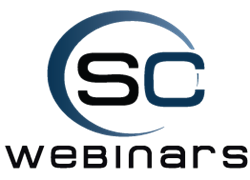 Our webinars provide educational benefit for today's quickly evolving online business communication environment.
BOSTON, MA (PRWEB) December 16, 2015
SoundConnect, an industry leading global unified communication and collaboration provider, announces its 2016 next generation business communication technologies webinar series line-up. The series is designed to introduce cutting edge communication technology, provide online communication features and benefits; empowering users in their quest to leverage unified communications and collaborations most innovative and powerful tools.
According to SoundConnect's Marketing Manager, Seanna Baumgartner, "Our webinars provide educational benefit for today's quickly evolving online business communication environment. More than 67% of businesses have moved to an online communications platform: audio conferencing, web conferencing, video conferencing, Office 365 voice enablement, Skype for Business. This number is expected to grow exponentially within the next few years. SoundConnect strives to keep our users, partners and potential customers well educated on the many tools available to assist businesses to maximize internal and external communication and collaboration."
SoundConnect's webinar series is accessible anywhere, from any device, with an Internet connection. These webinars are scheduled for the third Wednesday of each month at 11:30 AM EST. The upcoming events focus on SoundConnect comprehensive portfolio of tools, providing a thorough platform overview and interactive Q&A sessions.
Discover Skype for Business - January 20th
Exploring Office 365 Calling Plans - February 17th
March 16th - SC Complete– UC & Collaboration
April 20th - Online Conferencing 101
May 18th - Is Skype for Business Right for your Business?
June 15th - Office 365 Mobility
July 20th - Disaster Recovery
August 17th - Discover Skype for Business
September 21st - Exploring Office 365 Options
October 19th - Skype for Business Calling Plans
November 16th - SC Complete – UC & Collaboration
December 14th - Office 365 Innovates
Webinars are open for registration throughout the year. To register for an upcoming webinar, or for more information, visit the SoundConnect Academy.
According to SoundConnect President Tom Sullivan, "This webinars series is essential for our unified communication and collaboration users to stay informed on the quickly evolving easy to use online business technology. Business communication has become so streamlined from our desktop, to our mobile device that we are able to truly stay connected and productive from any location. With Microsoft Office 365 you can add telephony (dial-tone phone service) and bring the tools you use every day on your desktop to your mobile devices. It is a new world and our goal is to ensure that our customers have a comprehensive vision of the tools that can make their business more successful. This webinars series will increase their ability to effectively manage the power of their communication tools within their own businesses by streamlining communication tools, reducing operational expenses and improving business productivity."
About SoundConnect
SoundConnect specializes in unified business communications. Their offerings include a comprehensive portfolio of Unified Communication and Collaboration services including: Office 365, Microsoft hosted services, Skype for Business, Adobe Connect, WebEx, audio conferencing, webcasting, and video conferencing. SoundConnect's comprehensive communication technologies are customized and implemented to optimize the requirements of their customers by streamlining communications services that improve productivity, expand communications, reduce operational expenses and provide tools that empower collaboration efficiency.
Since 2013, SoundConnect has been a staple on the Inc. 5000 list, as one of the elite fastest growing American companies. SoundConnect was recently recognized for the 3rd consecutive year as an honoree in this very exclusive club.
The Telecom Association recently named SoundConnect a Top 5 Conferencing Provider for 2014. We have championed this award for the past three years; showcasing our ongoing long-term commitment to technology solutions for video, audio, web conferencing and customer service excellence.