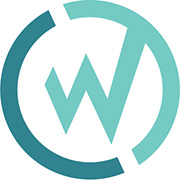 Charlottesville, VA (PRWEB) December 14, 2015
Thrillcall, your one stop shop for concert tickets, tour dates and more, along with WillowTree, Inc., an industry leading mobile application strategy, UX design and development firm, announced today that the Thrillcall app has received a MobileWebAward for Best Music Mobile Application. This international award competition is produced by the Web Marketing Association, an organization working to create a high standard of excellence for web and mobile development since 1997.
The MobileWebAward competition honors excellence in mobile websites and apps and recognizes the people and organizations who develop and deliver them. The competition judges all aspects of mobile app development including creativity, innovation, design, content, interactivity, ease of use and use of the medium. The MobileWebAward judges are experienced professionals with an in-depth understanding of the current state-of-the-art in mobile web and mobile app development, design and marketing.
The MobileWebAward recognized the Thrillcall app for its innovation and for reimagining the concert-going experience. The Thrillcall iOS app lets you browse live music by artist, location or date, preview songs, purchase tickets and enter to win free concert experiences in one seamless mobile experience. Since nearly 40% of people surveyed don't attend concerts because they were not aware of them, the Thrillcall app serves as a dynamic preference collector and notification utility. The app recommends shows based on a user's social media preferences and music streaming service activity: iTunes, Spotify, RDIO, Last.FM and Deezer. The Thrillcall app also provides phone and email notifications when tracked artists put tickets on sale or announce shows.
"Thrillcall & WillowTree have worked together on our iPhone App since I met Tobias Dengel, WillowTree's CEO, at a conference in 2012," said Jonathan Leone, Thrillcall CEO. "We have a strong partnership with WillowTree where the two companies augment each other's experience, teach each other skills and push the boundaries of iOS capabilities. This has been evident in the number of awards and award nominations that the Thrillcall iOS app has garnered through its evolution."
"WillowTree is honored to share in this win with our partners at Thrillcall," said Tobias Dengel, CEO of WillowTree. "It was exciting to be a part of a project that allowed us to integrate so many innovative music-streaming services into the app and leverage those technologies in a completely unique way for users."
Since its relaunch, the Thrillcall app has also been honored with a W3 Award, a Silver Stevie Award, an Appy Award finalist position and has been listed as a feature app in the Apple app store in the music category.
About Thrillcall
Thrillcall scours the internet to find live music event data in order to provide the best balance of breadth of concert listings and ticket information while maintaining high standards of data quality. Users of Thrillcall.com or the Thrillcall mobile apps can compare multiple options in order to buy live music tickets. Thrillcall enables users to both actively & passively track their favorite artists. Users can connect their music streaming services and social media accounts to follow the artists they listen to and like. Users receive concert announcements, on-sale ticket alerts and last minute reminders for their tracked artists. Thrillcall also works with artist managers, venues, booking agencies, etc. to promote shows via ticket giveaways and special priced concert experiences.
About WillowTree
WillowTree, Inc. is a mobile strategy, UX design, and development company whose focus is to bridge the highest level of consumer user experience with enterprise-grade deployments and security. WillowTree is a chosen partner of the world's leading companies including GE, Johnson & Johnson, Time Warner, AOL, American Express, and Thrillcall who trust WillowTree to guide and execute their mobile initiatives. Learn how WillowTree can help your business by visiting willowtreeapps.com. We Take Mobile Personally™