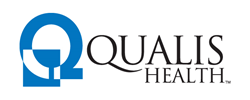 Little Rock, AR (PRWEB) December 15, 2015
Thirteen primary care practices that participated in the Qualis Health 2014 Practice Support Program earned $3.3 million in shared savings from the Arkansas Department of Human Services for improving the quality of care for Arkansas Medicaid enrollees while also driving down costs.
In October 2015, Arkansas Medicaid awarded over $5 million to providers that helped the State avoid $34 million in 2014 Medicaid costs. The providers that received checks were enrolled in the State's Arkansas Payment Improvement Initiative Patient-Centered Medical Home (PCMH) Program. A key feature of the 2014 Program was the Qualis Health Practice Support Program, with Qualis Health's PCMH experts providing technical assistance, coaching and resources to enrolled practices to adopt the PCMH model of care and achieve the State's targets for access, quality and cost. Implementation of the practice support program was facilitated by multiple organizations that helped create successful connections to the physician community all across the state: Arkansas Academy of Family Physicians, Arkansas Chapter of the American Academy of Pediatrics, Arkansas Foundation for Medical Care, and Hewlett Packard Enterprise.
Overall, enrolled practices improved or maintained seventy-eight percent (78%) of their quality measures. "This demonstrates that real change is possible – and can be meaningfully recognized," said Jonathan Sugarman, MD, MPH, Qualis Health President & CEO. "As a result of a dedicated effort to effectively transform physician practices, care can not only improve, but substantial cost savings can be realized."
To qualify for shared savings, practices were required to cover a minimum number of Medicaid beneficiaries and meet the State's reporting and quality metrics requirements. Nineteen practices met the requirements and were rewarded with shared savings payments in early October in amounts ranging from $8,500 to $927,000. Qualis Health supported thirteen of the practices receiving shared savings for the 2014 program year. Many of these practices succeeded by lowering cost growth trends more than their unenrolled peers. Hot Springs Pediatric Clinic, for example, lowered hospital admissions per 1,000 from 79% to 67% in 2014, significantly better than the 85% hospitalization rate among a State-identified cohort of practices with similar risk.
"Having Qualis Health for practice transformation support has made a real difference for our patients and for our team – and we couldn't have done it without them," said Pam Koenig, Administrator at Hot Springs Pediatric Clinic. "The program gave us the tools, guidance and support we needed to achieve our goals." The practice is located in Hot Springs, Arkansas and serves over 4,600 Medicaid enrollees.
###
About Qualis Health
Qualis Health is one of the nation's leading population health management organizations, and a leader in improving care delivery and patient outcomes, working with clients throughout the public and private sector to advance the quality, efficiency and value of healthcare for millions of Americans every day. We deliver solutions to ensure that our partners transform the care they provide, with a focus on process improvement, care management and effective use of health information technology. For more information, visit http://www.QualisHealth.org.