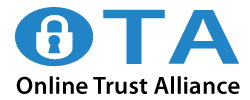 Now more than ever companies need to provide consumers choice and control and honor those choices.
BELLEVUE, Wash. (PRWEB) December 15, 2015
The Online Trust Alliance (OTA), the non-profit with the mission to enhance online trust, revealed today results of its second annual OTA Email Unsubscribe Audit, analyzing which leading e-commerce sites are enabling consumers to easily opt out of email. OTA reported that 75 percent of the top 200 online retailers (according to the Internet Retailer Top 500 list) have moved beyond basic compliance, demonstrating a commitment to user empowerment and control of their inboxes. These companies have been named to the 2015 Unsubscribe Honor Roll, recognizing excellence in marketing practices. Companies achieved this distinction by scoring 80 percent or higher on a weighted blend of 12 best practice criteria related to the unsubscribe process and results. Merchants also improved significantly in their honoring of unsubscribe requests. In 2014, 10 percent of those audited failed to honor unsubscribe requests, while in 2015 the failure rate was less than two percent. The report may be downloaded at https://otalliance.org/Unsub.
Moreover, to address concerns surrounding political candidates' email practices, the 2015 report was expanded to review and analyze the practices of the leading 2016 U.S. presidential candidates using the same criteria applied to the top retailers. While the presidential candidates' campaign websites showed higher adoption of core best practices, they lagged in several of the more advanced marketing practices, which resulted in only 48 percent of candidates achieving Unsubscribe Honor Roll status.
Surprisingly, nine percent of the top retailers and one presidential candidate never sent a newsletter or promotional email even though many of them sent a confirmation "welcome" email after users signed up to receive communications. This is a wasted marketing opportunity and points to the need for constant vigilance of processes and operations to capitalize on consumer interest. At the same time, the use of promotional offers in welcome emails grew significantly, from 29 percent to 42 percent, indicating that many marketers are pushing consumers to purchase as quickly as possible.
"We are encouraged by the improvement we've seen since last year, especially in honoring of opt-out requests," said Jeff Wilbur, Chairman of OTA. "Now more than ever companies need to provide consumers choice and control and honor those choices. This increases trust and engagement while enhancing the vitality of the online experience."
"Publishers Clearing House applauds the OTA for compiling this report and commends the industry for advances made," said Sal Tripi, AVP, Digital Operations and Compliance, Publishers Clearing House. "Email continues to be the most effective channel for marketers and has grown to be a vital communication channel not only for marketing, but also to provide valuable information to consumers. Maintaining trust in email is vital to its continued success and growth."
Industry Leaders Embrace Unsubscribe Best Practices
OTA named all retailers whose email programs achieved a score of at least 80 percent, and highlighted those who achieved a perfect score on all 12 best practices, as shown below. Only nine companies repeated with perfect scores in both 2014 and 2015 (marked with an asterisk).
TOP RETAILERS ACHIEVING A PERFECT SCORE
AmericanGirl.com *
AnnTaylor.com *
Beachbody.com
BlueNile.com *
BonTon.com *
Carters.com *
CDW.com *
DrsFosterSmith.com
EdibleArrangements.com
Evine.com
Express.com
HomeDepot.com
LandsEnd.com
NeimanMarcus.com
Nordstrom.com
NorthernTool.com *
Onlineshoes.com
SierraTradingPost.com *
Sony.com
Staples.com *
ToryBurch.com
Vistaprint.com
Top scoring 2016 presidential candidates are also named in the report, but only one candidate – Bernie Sanders (D) – achieved a perfect score.
Evaluation Criteria
The OTA unsubscribe best practices were based on the 2014 criteria and public comments received over the past 12 months. For 2015, weighting was applied to the criteria and definitions were tightened for some best practices, effectively "raising the bar" for Unsubscribe Honor Roll achievement. OTA researchers signed up for and subsequently opted out of the top 200 online retailers' mailing lists in late July of 2015, evaluating retailers on both regulatory compliance and adoption of these best practices.
Unsubscribe best practices criteria included using a clear and conspicuous opt-out link with clear language; having unsubscribe text that is easy to read and visible; using an unsubscribe header; presenting a branded confirmation page for the opt out; providing users the option to unsubscribe, opt-down or make other changes to marketing emails; soliciting feedback when a consumer opts out; and immediately removing consumers from a subscription list once they opt out.
Webinar: Findings Review
On Thursday, December 17, OTA will host a webinar to discuss its findings at 9 a.m. PT / Noon ET. https://attendee.gotowebinar.com/register/6846530634220414721
About OTA:
The Online Trust Alliance (OTA) is a non-profit with the mission to enhance online trust and user empowerment while promoting innovation and the vitality of the Internet. Its goal is to help educate businesses, policy makers and stakeholders while developing and advancing best practices and tools to enhance the protection of users' security, privacy and identity. OTA supports collaborative public-private partnerships, benchmark reporting, and meaningful self-regulation and data stewardship. Its members and supporters include leaders spanning the public policy, technology, ecommerce, social networking, mobile, email and interactive marketing, financial, service provider, government agency and industry organization sectors.
Contact:
Andrew Goss | Program Director
Voxus PR (for OTA)
agoss(at)voxuspr(dot)com
253.444.5446