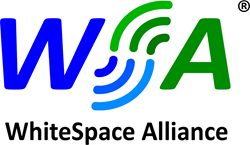 Chelmsford, MA (PRWEB) December 16, 2015
Speakers at the recent "WhiteSpace Alliance Global Summit on Digital India" showcased the increasing role that TV Whitespace solutions will play in expanding access to broadband services throughout the country. The WhiteSpace Alliance (WSA) ® is a global industry organization enabling sharing of underutilized broadcast spectrum ("whitespace") to deliver economical Internet access to underserved populations around the world.
The Summit, held in New Delhi, featured presentations and panel discussions by solution vendors, service providers, researchers, global telecommunications regulators and Indian government officials addressing the topic "Accelerating the Promise of Pervasive Broadband Using Whitespaces". The WhiteSpace Alliance is working closely with the Government of India in its "Digital India" initiative to make digital services available to all its citizens within the next five years.
International experts discussed broadband access as a key component of global development. United States Agency for International Development and United Nations Commission on Science and Technology for Development described the UN's Millennium Development Goals for ending poverty and discussed how whitespace use for internet connectivity is ideal for countries such as India. International Telecommunications Union also highlighted whitespaces as an innovative mechanism to bridge the digital divide that exists today.
Representatives from India's Department of Telecommunications then outlined the scope of the Government's plan: providing broadband access to 2.5 million villages and supporting digital inclusion, as well as next-generation services such as e-Health, e-Education. Service provider Tata Communications characterized the challenge of delivering widespread broadband services in India, pointing out that 70% of the Indian population is distributed across 500,000 small villages, 80% of which contain less than 1000 persons. The combination of large geography, low population density and low incomes make traditional methods of Internet access too expensive to deploy.
Several speakers addressed the potential of TV whitespace technology to solve these problems. The powerful propagation characteristics of TV band broadcast signals make them ideal for providing "middle mile" connectivity to rural and remote areas where wired infrastructure is not cost effective to deploy, and vegetation makes line-of-sight wireless solutions unreliable. Chipset and equipment vendors Carlson Wireless, Texas Instruments and Saankhya Labs noted that whitespace solutions deliver three times the coverage of microwave installations at greatly reduced cost. Microsoft observed that whitespace devices are easy to install, require relatively little power, and are reliable in difficult environmental conditions without air conditioning, further decreasing implementation costs.
Sessions also documented impressive results from TV whitespace field deployments in India. India Institute of Technology (IIT) Bombay presented compelling distance, bandwidth and latency data from pilot implementations spanning several villages in the district of Palghar. Whitespace was used to provide backhaul communication to 10 Wi-Fi hotspots supporting multiple tablet users, kiosks and an automated teller machine. The field trials demonstrated bandwidth of 11Mbps over a non-line of sight distance of 7.2 kilometers with latency of 1 msec. IIT Bombay calculated that India currently has 100MHz of unused UHF broadcast spectrum which could be employed to provide whitespace broadband services.
Additional evidence for effective whitespace broadband was provided by speakers from around the globe. Japan's National Institute of Information and Communications Technology established a live connection with their on-going whitespace trial. Saankhya Labs showcased the industry's first IEEE 802.22 Standard chipset for wireless regional area networks using TV band spectrum, and the Dynamic Spectrum Alliance provided results of several whitespace pilot deployments.
"Our Global Summit clearly demonstrated both the potential and the reality of using TV band spectrum to dramatically expand access to broadband services across India," said Dr. Apurva N. Mody, Chairman of WhiteSpace Alliance. "We look forward to continuing our collaboration with the Ministry of Communications and applying solutions from our members and partners to make "Digital India" a reality."
WhiteSpace Alliance, developer of Wi-FAR™ and WSAConnect™ interoperability specifications, has a following of more than 200 major commercial, academic, government and regulatory organizations around the world. WSA member organizations benefit from access to technical specifications that decrease development costs; expanded access to global markets, regulators and government agencies; and ongoing marketing support at no additional cost. Consumers benefit from a multi-vendor, interoperable ecosystem that brings down the overall cost of broadband access. For more information on WhiteSpace Alliance, please visit http://www.WhiteSpaceAlliance.org
About WhiteSpace Alliance
The mission of the Whitespace Alliance (http://www.whitespacealliance.org/) is to promote the development, deployment and use of standards-based products and services as a means of providing broadband capabilities via WhiteSpace spectrum. By promoting the use of standards, the Alliance will enable companies to provide broadband connectivity at reasonable cost. The WSA will also act as an enabler of the emerging white spaces ecosystem by helping to put in place interoperability, conformance, and compliance testing to make sure that our member stakeholders get the needed information & collaborations to succeed both in the market place and with regulatory requirements. Interoperability specifications will allow multiple vendors to enter the market and help to reduce the costs for the consumers. WhiteSpace Alliance promotes the use of IEEE, 3GPP and IETF Standards for use in the WhiteSpaces.
WSA is a registered trademark of the WhiteSpace Alliance
Wi-FAR is a trademark of the WhiteSpace Alliance
WSAConnect is a trademark of the WhiteSpace Alliance
Wi-Fi is a registered trademark of Wi-Fi Alliance