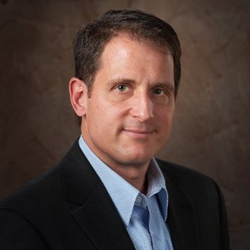 Shelton, Conn. (PRWEB) December 18, 2015
EDR, the leading, national provider of data, workflow, and insight for the property due diligence industry since 1990, is pleased to announce that Chris Aronson has been appointed Chief Executive Officer (CEO).
"Chris brings with him extensive strategic, operational, and information management success, and his proven track record will be an invaluable asset for EDR and our customers. I am delighted that Chris will be at the helm of EDR" states Suresh Kavan, CEO of EDR's parent company, dmg information.
Most recently, Chris was the President and co-founder of Document Technologies Inc. (DTI) Knowledge Solutions (KS). Serving some of the world's most prestigious organizations, DTI KS specializes in client advisory and the provision of judgment-dependent outsourced services. KS helps clients transform their business models and unlock new value streams – while reducing fixed costs and streamlining operational models. DTI KS is also a leading provider of technology-driven document review services. Throughout his career, Chris has held various leadership roles including Senior Vice President of OfficeTiger LLC. He also served as Managing Director of Donnelley Global Services, and was co-founder of Donnelley Business Services (both previous divisions of RR Donnelley).
Chris says, "I am thrilled to be joining the EDR team as the company celebrates its 25th anniversary. I look forward to building upon EDR's exceptional heritage of leadership, innovation and excellence. Together, we shall advance our mission to better serve all stakeholders in the property due diligence industry."
Chris holds a Bachelor's degree in Economics and Business from the University of Illinois.
About EDR
EDR provides data and workflow tools to property due diligence professionals. Since 1990, EDR has been curating America's most comprehensive repository of environmental and land use information from both public and private sources. This national database contains over 3.1 billion current and historical records —including the complete Sanborn Library archive of land use maps. EDR also conducts market research and shares strategic industry intelligence through a variety of online channels and in-person events. Headquartered in Shelton, CT., EDR has regional offices located throughout the U.S. The company is a subsidiary of DMGI, which is wholly owned by the Daily Mail and General Trust, plc (DMGT). For more information about EDR, please visit http://www.edrnet.com.