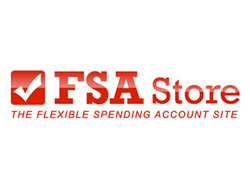 New York, NY (PRWEB) December 21, 2015
FSAstore.com, the only e-commerce site exclusively stocked with FSA-eligible products, urges the nearly 35 million American consumers covered under a Flexible Spending Account (FSA) to check their FSA balances and spend any remaining funds before they expire. People with a deadline who don't spend FSA dollars by December 31 could risk forfeiting them.
"As the FSA deadline approaches, FSAstore.com can help customers maximize their health care savings and avoid losing FSA balances," said Jeremy Miller, CEO and founder of FSAstore.com. "Two primary reasons people lose FSA dollars involve not knowing about the deadline or being unaware of what's eligible for reimbursement. FSAstore.com offers the simplest solution by exclusively selling more than 6,000 FSA-eligible products, which eliminates all guesswork as to what's eligible and makes shopping with an FSA fast, easy and convenient."
According to Miller, FSAstore.com offers individual products or FSA Bundles, which feature similar products in one, comprehensive package, from $30-$400. There are various bundles available on FSAstore.com, including the Baby Care Bundle, Family Essentials Bundle, Pain Relief Bundle, Sun Care Bundle, Travel Essentials Bundle, and more. Earlier in 2015, FSAstore.com introduced an FSA Perks program for users, where every dollar spent at FSAstore.com earns valuable points. Users can also collect points through different activities such as reviewing the site, referring others, social media sharing, and more that can translate into on-site discounts.
Maximize a Flexible Spending Account at year-end
1. Keep track of deadlines: Depending on the FSA plan, it may have a Carryover, Grace Period or neither. Learn more about Carryover vs. Grace Period in this video. Individuals should contact their FSA administrator to see which option(s) apply to their particular FSA.
2. Spend wisely: Use the available funds in the FSA to pay for out-of-pocket expenses such as co-pays and deductibles. With any funds left over, don't forget about ongoing eligible medical products needed throughout the year, such as contact lenses and glasses, thermometers, first-aid kits and thousands of additional products offered by FSAstore.com.
3. Reduce paperwork: When using an FSA debit card at FSAstore.com, consumers do not have to submit paperwork, as all products sold on the site are guaranteed FSA eligible, and the FSA debit card connects directly to the FSA account.
About FSAstore.com
FSAstore.com was founded to make it simple and convenient to spend, manage, and use an FSA. FSAstore.com is the only e-commerce site stocked exclusively with FSA eligible products, eliminating any and all guesswork as to what is and is not FSA eligible. In addition to the 6,000 eligible products available, the site offers educational resources for FSA holders, including the most comprehensive Eligibility List in the industry and a Learning Center with answers to the most common FSA questions. FSAstore.com accepts all FSA and major credit cards, offers 24/7 customer service, two-day turnaround for all orders and free shipping on orders $50+ in the continental U.S.