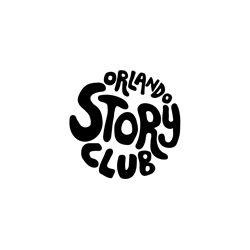 Orlando, FL (PRWEB) December 21, 2015
Just in time for the New Year, "Orlando Story Club" will find a new home at The Abbey in Downtown Orlando, and for the first time, launch a continuous series of events the first Wednesday of every month starting January 6, Producer/Director and Orlando Story Club Founder Robin Cowie announces today. Cowie, in partnership with Downtown Arts District, produces the unique and fun series, in which anyone who wishes to tell a personal story is invited to put their name in a hat, and selected individuals are chosen at random to showcase their story telling for the enrichment of the Orlando community. Judges award prizes for 1st, 2nd and 3rd place winners. A guest story teller headlines every show, which has its own theme, and food, drinks and laughter are available in abundance. Admission is $5 at the door, and all proceeds raised support different Orlando philanthropic organizations each month. The January Orlando Story Club theme is "Resolution," and the benefiting charity is Boys and Girls Clubs of Central Florida, which provide safe places to learn and grow for nearly 14,000 at-risk children in the local community every year.
Cowie formed Orlando Story Club and held the first event in March of 2014 after returning to Orlando from Los Angeles where he participated in a similar story telling group. "It's important to talk about the value of sharing your story," says Cowie, alumni of the University of Central Florida. "There is a reason why in a hectic, intense, media bombarded world the simple act of standing up and sharing your story is so enjoyable. Anyone can put their name in a hat to tell a story. This process is almost therapeutic for both the audience and the tellers." He continues, "I believe storytelling has more power to unite and build community than any other activity. By sharing our raw life experiences with complete strangers we build incredibly strong bonds. Besides, it's always a truly hilarious and entertaining experience, and the proceeds benefit great local causes."
For 23 years, Cowie has been a creative leader, marketing strategist, producer, director, storyteller and writer working in multiple media formats. He helped launch Nickelodeon Orlando, The Golf Channel, Disney At Home, and he was the Creative Director for the launch of the Dr. Phillips Center for the Performing Arts. Cowie was president of Haxan Films, which financed, produced and helped market one of the most successful independent films of all time, The Blair Witch Project. The recipient of numerous awards, Cowie also produced eight feature films, two television series and created hundreds of television commercials, web shorts, documentaries and a series of computer games. Most recently, he directed and produced Busch Gardens Howl-O-Scream 2015 "Unearthed" in three of the theme parks.
The Downtown Arts District is a dedicated nonprofit organization for advancing arts and economic development in the City of Orlando. Established in 2000, the Arts District represents and serves the arts community by providing promotional and financial assistance to art and cultural venues, public art projects and signature events. Comprised of a series of cultural communities, the Arts District encompasses the visual arts, literature, the performing arts including music, drama, film and dance and arts and culture-related retail businesses.
"We are thrilled to partner with Robin to re-launch Orlando Story Club and host it monthly at The Abbey," says Barbara Hartley, Executive Director of Downtown Arts District. "Since its onset, Orlando Story Club has been a welcome addition to the Central Florida cultural scene, and we feel it fits right in line with our mission of helping to enrich the arts community. We look forward to providing fun, entertaining and inspirational events all year long, plus giving back to numerous worthy local causes."
Join Orlando Story Club each month starting Wednesday, January 6, 2016 from 7pm-9pm at The Abbey in Downtown Orlando located at 100 South Eola Drive, Orlando, FL 32801. Doors open at 6pm. Admission is $5 per person, with an optional donation for the charity of the month. For more information on Orlando Story Club, guidelines to participate in future events and the 2016 schedule, visit http://www.orlandostoryclub.com.
###
MEDIA CONTACT: Ilene Lieber, 321-277-7812, ilene(at)passionprconsulting(dot)com