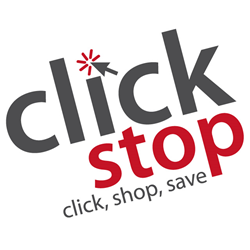 Urbana, IA (PRWEB) December 22, 2015
Clickstop has recently hired 16 new employees to fill full- and part-time positions, primarily in its light manufacturing and warehouse departments for the company's largest brand, USCargoControl.com.
New Clickstop employees hired as Manufacturing Associates include Madison Adams, Andrew Anstoetter, Sean Bauer, Dane Denker, Quinton Guenther, Troy Hallberg, Danee Hayungs, Lindsay Noren, Chayce O'Connor, Elizabeth Rosonke, Lane Rowe, and Emily Sadler.
The warehouse team recently welcomed Tammy DeHeck and Austin Dopp as Packaging Specialists, while Tyler Helms is a new Shipping Associate in the department.
Under the overall Clickstop company brand, Whitney Meyer has been hired as a Finance Associate in the Finance Department.
Clickstop is continuing to hire for both full- and part-time positions, including second shift openings. A complete list of job openings can be found at Clickstop.com/careers.
The company recently broke ground on a $6 million expansion project to its Urbana headquarters, with completion slated for October 2016. The company's growth is expected to bring about 100 new jobs to the area over the next three years.
###
About Clickstop, Inc.
Clickstop is the parent company of a suite of brands based in Urbana, Iowa. Its focus on great workplace culture has landed the company multiple work environment-focused awards including two first place achievements as the Coolest Place to Work. Clickstop brands serves diverse markets that include the moving and cargo control industry, energy efficient insulation products, and home organizing solutions. For more information visit Clickstop.com.