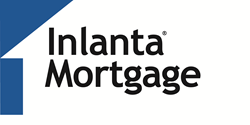 Raynham, Massachusetts (PRWEB) December 24, 2015
Inlanta Mortgage is pleased to welcome Barry Wyllie and Bill Driscoll. Wyllie and Driscoll will manage the office in Raynham, Massachusetts.
Wyllie said, "Here in Raynham, MA we strive to provide an easy approach to mortgages. We have an outstanding team of individuals to help you with all of your mortgage needs. With many different types of loans available, we are committed to finding the best loan for you."
Vice President of Branch Development Joe Ramis said, "We are very excited to expand in Massachusetts welcome Barry and Bill to the team. Inlanta's culture and strong support platform continues to attract high quality loan originators that understand the customer comes first."
In addition to Barry Wyllie and Bill Driscoll, Jim Paulino joins the office as senior mortgage advisor and Mike Giammalvo as a mortgage advisor, Denise Collins and Adrienne Tucker as senior loan partners, Dan Passetto and Dennis Smith as loan partner. Barry Wyllie can be reached by phone at 508-834-6153 or via email at barrywyllie(at)inlanta.com. Bill Driscoll can be reached by phone at 508-834-6153 or via email at williamdriscoll(at)inlanta.com.The Raynham office is located 1470 New State Highway, Suite 19, Raynham, Massachusetts, 02767.
Inlanta continues to expand, now operating 17 offices in the state of Wisconsin alone. For more information on Inlanta branch partnerships, contact Inlanta Mortgage's Branch Development Team at 262-439-4260 or email partners(at)inlanta.com.
About Inlanta Mortgage
Headquartered in Brookfield, Wis., Inlanta Mortgage was established in 1993. The company has grown to 37 branches in 16 states and over 240 employees. Inlanta Mortgage offers Fannie Mae/Freddie Mac agency products, as well as jumbo and portfolio programs. The company is an agency-approved lender for Freddie Mac, Fannie Mae, FHA/VA, FHA 203K and USDA. Inlanta Mortgage also offers numerous state bond agency programs.
Inlanta Mortgage was recently recognized by employees as a Top Workplace in 2015 in the Milwaukee Journal Sentinel. Inlanta has been consistently recognized as one of the "50 Best Mortgage Companies to Work For" by Mortgage Executive Magazine and one of the country's "Top Mortgage Employers" by National Mortgage Professional.
Inlanta's mission is to be the home financing partner that you trust to serve your family, friends and community. Through our family of dedicated mortgage professionals, our commitment is to deliver an exceptional experience. Our unwavering dedication to integrity, honesty and ethics is the foundation of all of our relationships.
Locate an Inlanta Mortgage loan officer at http://www.inlanta.com/locations. Learn more about Inlanta Mortgage branch partnership opportunities at http://www.inlantapartners.com, call 262-439-4260 or email partners(at)inlanta.com.
Inlanta Mortgage, Inc. NMLS#1016, Barry Wyllie NMLS#11354, Bill Driscoll NMSL#996750, Jim Paulino NMLS#20458, Mike Giammalvo NMSL#1313636