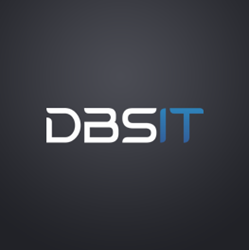 When it comes to customer satisfaction, our goal is to go beyond your expectations
Perth,Western AUSTRALIA (PRWEB) December 31, 2015
Today has sparked good news for the finance industry in Australia, as software development company DBS IT AUSTRALIA has recently offered its services to the industry.
DBS IT AUSTRALIA offer consulting, IT, and software development services, and have been helping both local and international businesses grow since 2007.
When asked about this development, a spokesperson from DBS IT said "the financial industry in Australia has a large opportunity for improvement, and has been plagued by disruption for some time now. By providing superior software solutions, we aim to minimise this disruption and offer ways for the industry to better serve their customers and increase efficiency".
DBS IT AUSTRALIA have worked in many different industries, including construction, recruitment, oil and gas, interactive media, automative, healthcare, and insurance. This experience has allowed them to become even better at personalising the service each client receives, and pinpointing the best ways to improve each companies technology use.
Because DBS IT has worked with companies both large and small, this has allowed the company to fine tune its ability to solve the most complicated problems. This software development company partners with some of the most innovative IT companies in the world, which allows it to provide cutting-edge solutions for businesses hoping to upgrade their backend experience, upload important information into the cloud, and transition employees into those who can work from anywhere.
Recently there has been plenty written about how Australian needs to reform the culture of some of our leading banks, and chairman of the Australian Securities and investments Commission Greg Medcraft says that "when culture is rotten, it is often ordinary Australians who lose their money" (http://www.watoday.com.au/comment/australias-banking-culture-what-has-gone-wrong-20150616-ghp4ct.html).
The recent financial planning scandals have indeed shone a spotlight on the issue, and by investing in greater software development, the finance industry can increase transparency among employees.
Another prime opportunity is in SME banking, which hasn't quite evolved at the same speed of retail banking, while the SMEs' expectations have. (http://www.afr.com/news/special-reports/age-of-disruption/financial-services-sector-feels-the-buzz-of-disruption-20150615-ghnyb1)
Many businesses are seeing that their business banking isn't anywhere near as advance as retail banking, and they want to see it replicated. As customer dissatisfaction grows, disrupters enter the market ready to provide a product or service which will address the problem.
For businesses looking for software developers in Perth, DBS IT AUSTRALIA are the stand out choice, due to their commitment to providing the best possible customer service, and anticipating the needs of each company-depending on the industry. The company also offer both onsite and remote assistance every day of the week, providing the finance industry with the knowledge that DBSIT will provide after sale support if businesses need help.
If you've been looking for a software development company in Western Australia, consider calling DBS IT AUSTRALIA, a company committed to providing innovative software development solutions now and into the future.