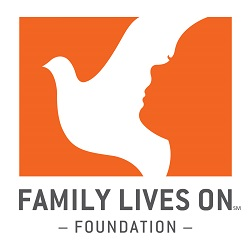 Continuing Jack Loew's legacy - developing opportunities for a richer community, healthier lives and deeper connections.
Exton, PA (PRWEB) September 02, 2015
The most generous hearts in Chester County will come together to participate in the 2nd Annual Jack Loew Charity Golf Tournament at the exclusive French Creek Golf Club in Elverson, PA. A prominent developer, Jack Loew built a life, a business, a community and a legacy supporting others. After a sudden illness, Jack passed away in January 2014 and this special event is an extended celebration of his life. Last year more than $148,000 was raised by the participation of Jack's family, friends and colleagues.
This year's event will feature the participation of several Eagles players. The Philadelphia Eagles believe there is no off-season to good citizenship and take their commitment to the community seriously. Proceeds from the outing will go toward Family Lives On's programs to support children and teens whose mother or father has died, and, to Team CMMD to make a difference in the lives of those affected by cancer.
Golfers will play 18 holes of golf on the private course with spectacular views of the Chester County farmland at the exclusive French Creek Golf Club in Elverson, PA, heralded as one of the region's most scenic and challenging golf courses. Interested golfers can register online by visiting https://familyliveson.ejoinme.org/golf
The event includes lunch, cocktail hour, and dinner overlooking the course, as well as prizes for closest to the pin, lowest gross, and lowest net. For more player or sponsorship information, contact Kelly Becker at 610-458-1690.
About Family Lives On
Founded in 1997, Family Lives On supports the lifelong emotional wellbeing of children and teens whose mother or father has died. The free services of the Tradition Program are available anywhere in the United States regardless of race, gender, religion, socioeconomic status or cause of parent's death. The organization also offers education programs to associations, businesses, parent groups and the general public to raise awareness of the impact of grief and loss on a child. Honoring the past, celebrating the present and building the future. http://www.familyliveson.org
About Team CMMD
Team CMMD is a team of runners and non-runners, led and founded by Christine Meyer, MD. "We come from all walks of life and several different states, but we have a common thread—FIGHTING CANCER. Each of us has desire to do what we can to make a difference in our community and in the lives of those affected by cancer." Team CMMD is proud to support our courageous friends and neighbors as they take on this disease. We run for them. http://www.teamCMMD.org