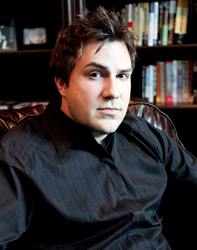 The IBM IoT Foundation gives the tools to manage and analyze the data, while the ARM mbed-enabled chips collect and deliver it efficiently
Scottsdale, AZ (PRWEB) September 13, 2015
IBM and ARM have announced a partnership to improve the analytics of Internet of Things devices in a variety of industries, including industrial, wearables and weather related devices, according to a report on ZDNet. Jason Hope believes the partnership puts two excellent companies together to offer a better forum for analytics, and this will lead to a positive outcome for all involved.
In the September 3 article entitled "IBM, ARM link arms on Internet of Things analytics," Charlie Osborne of ZDNet discusses the recent announcement of the partnership between the two firms. According to the report, IBM and ARM are planning to create the IBM IoT Foundation, which will use ARM technology to create an integrated Internet of Things platform that connects ARM mbed users to the IBM IoT Foundation analytics. This makes it easier to gather, analyze and use data gained through connected devices.
"This partnership takes the best of both companies and combines it," says Jason Hope. "The IBM IoT Foundation gives the tools to manage and analyze the data, while the ARM mbed-enabled chips collect and deliver it efficiently. By pairing the two, you give users more usable data."
The two firms believe this partnership will allow huge amounts of data from devices to be used. Not only will it be gathered, but it will also be analyzed and put to proper use. The two companies are excited to work together, as both have a reputation for excellence in their respective fields.
The potential uses of this system are far reaching. "At first the platform will focus on industry-specific products, with an emphasis on wearables, industrial devices and weather related devices, but the potential to move into other areas is quite high if the technology takes off and companies recognize the benefits of the data and analytics provided." Concluded Mr. Hope.
About Jason Hope
Jason Hope resides in Arizona, his native state, and uses his resources earned through his entrepreneurial work to support the local communities and charitable efforts. He also focuses much of his time studying the Internet of Things and its potential benefits. Learn more about his work at http://www.jasonhope.com.