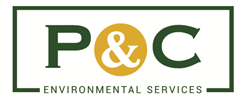 The facility specializes in handling post cremation remains in a safe, legal and ethically sound manner
Warwick, RI (PRWEB) July 16, 2015
It is a pleasure to announce as part of the P & C commitment to environmentally responsible practices P & C Environmental Services now offers non-organic waste recycling for crematoriums. Recycling non-organic waste is the right thing to do for business, community, and the environment and is regulated by the EPA Title 40. P & C Environmental is a recognized EPA and OSHA compliant facility, not a scrap dealer. The facility specializes in handling post-cremation remains in a safe, legal and ethically sound manner as suggested by the Cremation Association of North America (CANA) and International Cemetery, Cremation & Funeral Association ICCFA guidelines and joint recycling statement http://www.cremationassociation.org/news/209542/ICCFA-and-CANA-Partner-on-Joint-Recycling-Statement-.htm
Both non-profit and cost recovery solutions are available. P & C Environmental Services is easy to use. They supply all complimentary waste containers, no charge shipping, and insurance. No sorting is required and all metals are accepted. A special incentive for splitting up recyclables is given to those who choose to do so. When using P& C expect the best return on scrap in the industry.
Heavy metals often found in the precious metals of post cremation scrap are metals that could potentially leach into the ground and cause harm to the water supply and/or damage the environment. According to Title 40, the crematory owner is now liable for the safe, legal, and environmentally safe disposal of this type of waste. P & C is an EPA compliant refinery that is qualified to easily handle this form of waste stream.
To request more information or order your complimentary scrap container, contact P & C Environmental Services at 800-343-0906 or email jbibby(at)pandcenvironmental(dot)com
About P & C Environmental Services
With 100 years in business, the P & C way is disciplined, honest, consistent, and reputable. They provide the most accurate precious metals refining available on the market today, bringing consistently higher yields to our customers, resulting in maximum returns.
P & C Environmental Services serves the death care, dental, manufacturing, medical, pawn/buyers, recycling and retail jewelry markets. P & C has a superior fire assay process that is 20 times more accurate than x-ray. The facility is one of the most secure recyclers in North America and coupled with their five star customer service, they continue to serve customers with top quality refining and recycling.