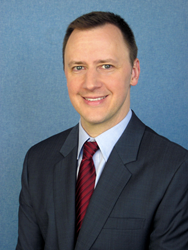 "The results of the this study are a huge victory show great promise for the use of regenerative medicine in orthopedic treatment."
(PRWEB) April 30, 2015
In a presentation at the American Academy of Orthopaedic Surgeons Annual Meeting in Las Vegas, researchers shared data suggesting that MSC Therapy (mesenchymal stem cells), when used in conjunction with traditional treatment, can help to enhance healing and overall recovery outcomes for patients undergoing treatment for rotator cuff tears.
Phillipe Hernigou, MD, PhD, Chief of Surgery & Professor of Hospital Henri Mondor, University, Paris, and Member of the Board of Scientific Advisors of Stemedica Cell Technologies, Inc., and his team of researchers compared recovery and re-injury rates among patients that had undergone arthroscopic surgery to repair a rotator cuff tear.
The study included 45 patients that received concentrated bone marrow-derived mesenchymal stem cells (MSCs) during arthroscopic rotator cuff surgery, as well as a control group of an additional 45 patients who were not treated with MSCs. The patients in both groups were matched by factors such as degree of tearing, age, and gender.
Healing and re-tear rates were measured by ultrasound and MRI at three month, six month, one year, and two year intervals after treatment. According the findings, 100% of the patients treated with MSC healed by 6 months, compared to only 67% of the patients that did not receive MSC treatment. In addition, the results of the study also found that 87% of the patients treated with MSC had intact rotator cuffs at the most recent follow-up of 10 years, as opposed to only 44% of the patients in the control group.
"The results of the this study are a huge victory show great promise for the use of regenerative medicine in orthopedic treatment," said Dr. Meier. "We know from MRI follow up studies that, even with the best surgical repair techniques, many rotator cuff tears do not heal well due to poor blood supply. It appears that using stem cells in combination with surgery may provide a biologic enhancement to allow better healing."
Steven Meier, M.D. is a board-certified orthopedic surgeon and sports medicine doctor in Beverly Hills, California. As a renowned expert in the most advanced techniques for shoulder and knee surgery, Dr. Meier is highly sought-after for his cutting-edge joint preservation and restoration procedures. He graduated with honors from Loyola Medical School in Chicago, received his residency training at Northwestern University, and completed his fellowship in sports medicine and arthroscopic surgery at the University of California San Diego. To learn more about Dr. Meier and his practice, please visit http://www.MOSM.com/.