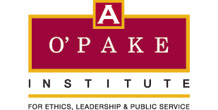 Reading, PA (PRWEB) March 02, 2015
The 2015 Batdorf Lecture at Alvernia University "Protecting the Rights of Detained Victims of Foreign Torture," will take place March 10, at 4 p.m., in the McGlinn Conference Center. Three immigration attorneys: Bridget Cambria, Esq., Jacquelyn Kline, Esq., and Carol Anne Donohoe, Esq., will serve as this year's panelists. Jesse L. Pleet, Esq., will moderate the discussion.
Supported by the Berks Bar Association, each Batdorf Lecture at Alvernia focuses on a contemporary ethical issue important for both students and the local community. This year's lecture focuses on the rights of detained immigrants who have fled violence, often due to political strife or at the hands of family, drug cartels or gangs.
The panelists Bridget Cambria, Esq., Jacquelyn Kline, Esq., and Carol Anne Donohoe, Esq., are immigration attorneys working with families who are currently housed at a detention center in Berks County. The center is one of several across the country that have been set up to house immigrants — most of whom fled from violence in Latin America. These families are being detained in centers while awaiting deportation. The panelists will discuss their experiences in working with the families that they are representing.
The annual Batdorf Lecture at Alvernia University is sponsored by the O'Pake Institute for Ethics, Leadership and Public Service in conjunction with the Berks County Bar Association.
ALVERNIA is a thriving university that empowers students through real-world learning to discover their passion for life, while providing the education to turn what they love into lifetimes of career success and personal fulfillment, helping them make the world a better place. Situated on a scenic 121-acre suburban campus in historic Berks County, Pa., the university of more than 3,000 students is conveniently located near Philadelphia (60 miles) and within an easy drive of New York, Baltimore and Washington, D.C. With a College of Arts and Sciences and College of Professional Studies, Alvernia today offers more than 50 undergraduate majors and minors and a range of graduate programs at the master's and doctoral levels through its School of Graduate and Adult Education. Satellite sites are located in Philadelphia and Schuylkill County. As one of only 22 Franciscan institutions in the country, Alvernia's focus on caring for each other, the environment and the community are joined with a challenging educational experience to provide an unparalleled environment to grow, develop and mature as a person and professional.