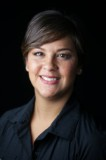 " We have already received kudos on her stellar performance from key customers"
Coconut Grove, FL (PRWEB) October 23, 2015
Rafael Marrero & Company is a nationally certified minority business enterprise helping veteran-owned, minority, women, and small businesses become strategic suppliers in the private and public sectors. The company's supplier diversity professionals are well versed in advanced marketing services aimed at the federal level and large enterprise sector. Andrea Ley Berenz is a highly educated and experienced project manager brought on board to further assist Rafael Marrero & Company in connecting small companies to the federal marketplace.
Andrea Ley Berenz is a graduate from Ashford University with a Bachelor's degree in Environmental Studies and Project Management, and an Associate's degree in translating and interpreting. Having fostered excellent customer service skills working with companies such as AT&T, MasTec, and Disney Cruise Lines, Andrea blends passion for providing quality service with great organizational and management skills. With deep experience in various industries such as Education, Hospitality, Telecommunications, and Environmental Science, Andrea has a proven track record of problem resolution, customer satisfaction, and customer retention.
According to Rafael Marrero, Founder and CEO, "Our motto for best results is: recruit, hire, and retain the best people. Even though Andrea's tenure with our company has been short, we are already realizing the benefits. She has passed our on-boarding process with flying colors and we couldn't be more pleased that she has joined our firm as a full time employee. We have already received kudos on her stellar performance from a key customer who praised her ability to get things done accurately and quickly, a true testament to her abilities and customer service skills. We are fortunate to have her."
About Rafael Marrero & Company
Rafael Marrero & Company helps companies to "Get their Ducks in a Row" by offering a variety of skills and services for large companies and small suppliers focused on Vendor Management, Project Management, Supplier Diversity and Working Capital Solutions:
Specialized Federal Marketing and Business Development
Vendor Management
Project and Program Management
Working Capital Solutions
Supplier Diversity Consulting
Certification Services
Corporate and technical Training
Proposal and Grant Management
Heralded as the "Best Management Consulting Company in Coconut Grove (Miami)," the firm's professional accolades in 2015 include: Securing Better Business Bureau (BBB) accreditation with an A+ Rating, nominations for the coveted 2015 MBE Supplier of the Year Award by the Southern Florida Minority Supplier Development Council , the prestigious Doing Well While Doing Good Humanitarian Award.