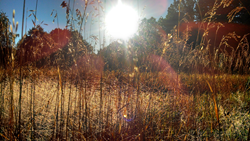 President Johnson grew up in Sandburg's America and thought highly of his work; in 1967, when Sandburg passed, Johnson said he was more than an exceptional American: he said Sandburg 'was America.'
Chicago, IL (PRWEB) February 27, 2015
"American exceptionalism isn't a left and right thing," offered William Abens, "it's an American thing."
In American Exceptionalism I: Carl Sandburg, Race and Reform ~ An Abens Special new on the Bryan William Brickner Blog, Ew Publishing editor William Abens honors Black History Month via Carl Sandburg's book The Chicago Race Riots, July, 1919. Abens notes the racial politics of America, not just Chicago, 100 years ago through the words of Sandburg, an Illinoisan and three-time Pulitzer Prize winner – two for poetry and one for a biography on Abraham Lincoln.
"Sandburg covers Chicago's part in just a few pages," Abens explained, "as the bulk of the book traces the roots of race relations across America in the summer of 1919, centering on Chicago."
Black History Month is celebrated annually in the United States, Canada and the United Kingdom in honor of the African diaspora (movement of people). As Sandburg notes, in 1919 America, the movement from the "Black Belt" to other parts of the United States was not always done freely; often it was precipitated and fostered by violence.
"Sandburg grew up in Galesburg and meandered his way to Chicago," continued Abens, "which allowed him to write of a different America than most knew; for example, one of the more disturbing chapters in Chicago Race Riots, July, 1919, is chapter VII, called After Each Lynching."
"President Johnson grew up in Sandburg's America and thought highly of his work," closed Abens; "in 1967, when Sandburg passed, Johnson said he was more than an exceptional American: he said Sandburg 'was America.'"
Next Ew Publishing: Saturday, 28 February, look for Part II of the Abens special, American Exceptionalism and Carl Sandburg's Chicago of 1919.
The Bryan William Brickner Blog is a collection of published works and press coverage and an ongoing resource for the political science of constitutions and the biological science of receptors.