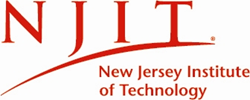 Newark, NJ (PRWEB) March 04, 2015
NJIT, New Jersey's science, technology and design university, announces the appointment of Lauren Ugorji as the associate vice president of communications, marketing and branding, effective March 2, 2015.
Ugorji joins NJIT with more than 20 years in the communications field. Previously, she was the assistant vice president for communications at Princeton University where she managed a $2.5 million budget and served as the senior administrator and adviser in charge of daily operations related to news, social media, media, publications, Web and strategic communications.
"We welcome Lauren to NJIT and her hometown of Newark and look forward to her many contributions within the university community and beyond," said Charles R. Dees, Jr., Ph.D, vice president for university advancement. "There are so many rich, dynamic and vital pursuits going on here and Lauren's going to help ensure that when you think of the world's leading STEM universities, NJIT comes first."
Ugorji, who had been with Princeton since 2000, served as the director of communications until 2008 before her promotion to assistant vice president. Some of her key accomplishments included creating proactive communications policies and practices that helped increase the number of low-income students who apply to and attend Princeton and effectively managing crisis communication during the Sept. 11 and 2001 anthrax attacks, for which she was presented with the President's Achievement Award.
Prior to joining Princeton, she served as the assistant secretary of state for the State of New Jersey and was an award-winning journalist.
Ugorji received her master's degree in journalism from Columbia University and her bachelor's degree in English from Princeton University. She lives in Belle Mead, N.J. with her husband and three daughters.
About NJIT
One of the nation's leading public technological universities, New Jersey Institute of Technology (NJIT) is a top-tier research university that prepares students to become leaders in the technology-dependent economy of the 21st century. NJIT's multidisciplinary curriculum and computing-intensive approach to education provide technological proficiency, business acumen and leadership skills. With an enrollment of more than 10,000 graduate and undergraduate students, NJIT offers small-campus intimacy with the resources of a major public research university. NJIT is a global leader in such fields as solar research, nanotechnology, resilient design, tissue engineering and cyber-security, in addition to others. NJIT ranks fifth among U.S. polytechnic universities in research expenditures, topping $110 million, and is among the top 1 percent of public colleges and universities in return on educational investment, according to Payscale.com.