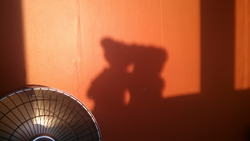 Domestic tranquility is a premise of our Constitution; to heal America, our Union, a constitutional love – is our first order.
Chicago, IL (PRWEB) March 21, 2015
"The Heal Union spring series starts with a love fever," opened Bryan W. Brickner, "one that nurses a constitutional American spirit."
In Constitutional Love Fever: Gus Kotka, Johnny Reb and Heal Union 2015 ~ a spring series new on the Bryan William Brickner Blog, a constitutional beginning is sketched, one to heal our Union. In the 2014 War Cry Heal Union series, the revolutionaries in rebellion (and battle) were often noted in "spirited" dialogue between two Civil War soldiers: US Army Private Augustus (Gus) Kotka (KIA, 11 August 1864), 99th Indiana Volunteer Infantry Regiment, and the composite character Confederate American Johnny Reb. The Heal Union (HU) 2015 spring series honors America's 1775 and begins with Gus and Johnny in a (light) spirited way.
"April is the 150th remembrance of the end of the US Civil War," noted Ew Publishing's Brickner, "and we'll cover the burning of Richmond, the deaths of Ambrose Hill and Abraham Lincoln, and Lee's surrender to Grant, someone Lee noted as magnanimous (noble)."
"In May and June of 1865," Brickner continued, "Lee and Grant communicate and cooperate in the aftermath of Lincoln's assassination, with Grant standing up for Lee after Lee's indictment for treason. The series ends in June with a look at 1775 and the 240th anniversary of Bunker Hill, some Napoleon, and an Aesop's Juneteenth."
"We'll post the complete HU schedule on Wednesday April 8th," Brickner added, "the day before Usurpation Day 2015."
"Domestic tranquility is a premise of our Constitution," Brickner closed; "to heal America, our Union, a constitutional love – is our first order."
Brickner has a 1997 political science doctorate from Purdue University and is the author of several political theory books, to include: The Promise Keepers: Politics and Promises (1999), Article the first of the Bill of Rights (2006), and Shivitti: A Review of Ka-Tzetnik 135633's Vision (2015). He also writes political fiction, such as the novella thereafter (2013), and is the publisher of The Cannabis Papers: A citizen's guide to cannabinoids (2011) and The Bryan William Brickner Blog, a resource for the political science of constitutions and the biological science of receptors.
Next in the Heal Union series: Richmond Burns and A.P. Hill Dies, a 150th remembrance essay on Thursday, 2 April 2015.