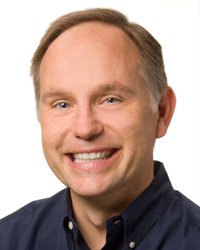 I am so honored to teach at Stanford Continuing Studies.
San Francisco, CA (PRWEB) March 26, 2015
Jason McDonald, an expert in both SEO and Social Media Marketing, is proud to announce that he will be teaching 'Marketing without Money' at Stanford Continuing Studies beginning in June, 2015. The course is an exploratory survey course in everything from how to dominate Google and Bing to how to set up a Facebook business page to how to use Instagram for marketing purposes.
"I am so honored to teach at Stanford Continuing Studies," explained Jason McDonald, Ph.D. He continued: "'Marketing without Money' has now become a tradition for me, and I relish the interaction with the Silicon Valley entrepreneurial community as we explore no cost marketing opportunities online."
To learn more about the course, please visit http://www.jasonmcdonald.org/. There one can find information on last year's course, plus a convenient web form to request notification when the official course materials go online.
More about Marketing Without Money
The theme of the course is about how to use no-cost marketing tactics such as search engine optimization and social media marketing to promote one's company. The first part of the course is a survey on SEO, explaining how to choose great keywords, how to write SEO-friendly copy, and how to connect social media to search engine optimization for maximize success. The topics of link-building and recent Google algorithm updates such as Panda and Penguin are also discussed. The second part of the course is a survey on social media marketing. It begins with basic concepts about the goals of social media marketing such as electronic word of mouth, social spread, and trust indicators. It then surveys all the major social media such as Yelp, Google+, LinkedIn, Twitter, and others so that participants both understand how they work and have the basics necessary to use each for marketing purposes.
Class participants usually represent a broad spectrum of the Silicon Valley community. Many participants have startups that are seeking to market with little or no budgets. And many more are local small business owners or entrepreneurs who are taking advantage of the Stanford Continuing Studies program to learn the secrets of marketing online. In a nutshell, both small business owners and marketers of any type make up the lion's share of class participants. Anyone with a need to use the Internet for marketing is, of course, welcome.
ABOUT JASON MCDONALD – SOCIAL MEDIA AND SEO CONSULTANT
Dr. Jason McDonald is a recognized SEO and Social Media expert consultant in based in the San Francisco Bay Area / Silicon Valley. Dr. McDonald received his Ph.D. from the University of California in 1992, and has worked at many hi-tech start up's in the San Francisco Bay Area. In addition, Dr. McDonald is Senior Editor at eg3.com, a web portal and email service covering hi-tech embedded systems on the Internet, founded in 1994. Recently, Dr. McDonald has begun teaching marketing, market research and Internet marketing at Bay Area institutions such as AcademyX and DeVry University.
Dr. McDonald can be found on the Internet at http://www.jasonmcdonald.org, a website focused on search engine marketing, SEO, and other Internet marketing issues with in-depth free information on SEO, Page Tags, Google Analytics, Metrics, Link building, Free SEO Tools and more. He can also be contacted by telephone at +1-415-655-1071 or email, jasonmcdonald(dot)blog(at)gmail(dot)com.