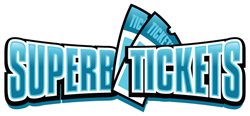 Dependable ticket exchange SuperbTicketsOnline.com has Rolling Stones tickets on sale that are priced affordably for rock music fans.
Milwaukee, WI (PRWEB) April 12, 2015
It is big news that the musicians will visit North American stadiums for the first time since 2005 when their Bigger Bang Tour took them to such locations. Fans are ready to obtain Rolling Stones tickets as soon as they go on sale on April 13, and seats will fill up rapidly for all concerts due to the fact that the band has an immense fan base.
Visit SuperbTicketsOnline.com for a great selection of affordable Rolling Stones tickets
The Zip Code Tour will get its start in San Diego on May 24 and will wrap up with an event in Quebec City set for July 15 that happens to be the only show on the tour schedule planned to take place in Canada. A total of 15 cities will welcome the band this summer, including Minneapolis, Atlanta, Nashville, Milwaukee, Kansas City, Indianapolis and Detroit.
More good news for rock music fans is the fact that "Sticky Fingers," the band's successful 1971 album, will be re-released on May 26 with audio outtakes that have never been previously released. This is a big year for the talented musicians, and their devoted followers will benefit as well.
The popular rockers are looking forward to touring North America again this year, and they have special plans for all of their fans who will be attending a concert this summer. Entertainment venues will feature special effects such as huge video screens, and the stage is also going to be quite unique, jutting out into the audience so that attendees and entertainers can interact like never before.
Zip Code events are reuniting Mick Jagger, Keith Richards, Ronnie Wood and Charlie Watts. Music enthusiasts know that they will have a great show to enjoy and will also have lasting memories of each live event. Since tickets are very likely to sell out completely, concertgoers will not want to hesitate in acquiring good seats once availability occurs on April 13.
SuperbTicketsOnline.com has no connection or association with any college, professional organizations, artists, teams, bands or other performers that are featured on the website. SuperbTicketsOnline.com also is not affiliated with any venues that are mentioned on the site. Names and titles that appear in this press release are only used for the purpose of description and do not suggest, indicate or imply that a partnership or endorsement is in existence.
About Us
SuperbTicketsOnline.com can offer concertgoers a great selection of cheap concert tickets that include Rolling Stones tickets, Van Halen tickets, and many others for upcoming musical events.
SuperbTicketsOnline.com
Order By Phone
(866) 875-5643