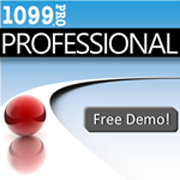 Easily meet the 1099-MISC, Non-Employee Compensation, January 31st reporting deadline with 1099 Pro software!
Los Angeles, California (PRWEB) December 13, 2016
Tax Year 2016 brings about major changes in the IRS & SSA reporting processes – don't be caught unaware! Deadlines for FILING certain 1099-MISC forms and all W-2 forms are now January 31st, IRS penalties have increased to a maximum of $520 per late or incorrectly filed record (i.e TIN/Name mismatches), the 1098 Mortgage Interest Form has been completely changed, and much more…
General consensus, among those in related fields, is that 1099 Pro, https://www.1099pro.com, is the industry leader for tax reporting software and informational services. Further research shows that 1099 Pro is offering free trials of its 1099 software, W-2 software, & 1042-S software products so that companies can smoothly upgrade without having to purchase software sight-unseen. These software products allow users to manually enter forms, import data from Excel, create custom reports, print to PDF or pre-printed forms, paper file or eFile to the IRS/SSA, and process corrections.
So what are all the changes for Tax Year 2016 reporting though? Director of State Compliance, Michael Stewart, at 1099 Pro outlines them below.
Early Filing Deadlines:
The IRS & SSA now require that 1099-MISC forms, with Box 7 Non-Employee Compensation amounts, and all W-2's be printed, mailed, and filed by January 31st, 2017.
Updated Filing Extensions:
Form 8809, the Application for Extension of Time to File Information Returns, has been updated to separate out 1099-MISC forms that contain Box 7 Non-Employee Compensation from the other 1099 series forms (1097, 1098, 1099, 3921, 3922, W-2G). Companies filing extensions will now need to check the additional box separately when applying for extensions. Further, extensions for W-2's are now only granted under extreme circumstances, i.e fires or earthquakes.
Increased IRS Penalties:
Penalties have increased up to $520 per record ($260 for not printing/mailing + $260 for not filing). Late penalties alone start at $50 per record and increase on a sliding schedule, depending on how many days late the records are. For a detailed explanation of the increased penalties and how to avoid them – visit 1099 Pro's "Understanding IRS Penalties" walkthrough.
1098 Mortgage Interest Form:
The IRS has updated the 1098 Mortgage Interest Form by renumbering existing boxes and adding six new boxes that companies now need to track internally for reporting purposes. Further, the 1098 instructions were updated to explain that Box 2 "Outstanding Mortgage Principal as of 1/1/2016" is not required if the mortgage was originated or acquired in 2016. For a visual sample of the 1098 Mortgage Interest Form, that highlights & details the IRS's changes, please see 1099 Pro's "Breaking Down the 1098 Mortgage Interest Form".
De Minimis Corrections:
Recent congressional legislation introduced the concept of "de minimis" correction thresholds for both 1099 & W-2 reporting. De minimis corrections are those corrections that are less than or equal to $100 and/or a tax withheld difference that is less than or equal to $25. Corrections below these de minimis thresholds are no longer required to be reported to the IRS/SSA. However, just days ago, the IRS released the "Tax Technical Corrections Act of 2016" which excludes filed withholding errors from the de minimis rules.
ABOUT 1099 PRO, INC.
1099 Pro's software supports forms 1095-B, 1095-C, 1098, 1098-C, 1098-E, 1098-T, 1099-A, 1099-B, 1099-C, 1099-CAP, 1099-DIV, 1099-G, 1099-H, 1099-INT, 1099-K, 1099-LTC, 1099-MISC, 1099-OID, 1099-PATR, 1099-Q, 1099-R, 1099-S, 1099-SA, 3921, 3922, 5498, 5498-ESA, 5498-SA, W-2G, 8966 & W-9/B-Notices.
1099 Pro, Inc. has been in business for over 25 years and files 10% of the information returns filed in the United States each year. 1099 Pro software is separately available for 1099, W-2, 1042-S, & FATCA 8966 tax forms and can process printing, eFiling, TIN/Name matching, custom reports, & corrections.