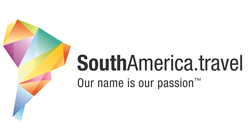 "Brazil is developing, and Rio is not called the Marvelous City for nothing." - CEO, Juergen Keller*
Rio de Janeiro, Brazil (PRWEB) August 25, 2016
SouthAmerica.travel responds to the negative publicity on the 2016 Summer Olympics in Rio de Janeiro. As the Olympics come to a close, the company felt that the host city must be re-examined and they ask the media to give Brazil a break.
Since the 1970's, Brazil has been one of the most admired travel destinations. It is difficult to find another location that can compete with Brazil's rich culture, history and landscape. No other city of Rio de Janeiro's size is so blessed by nature: sandwiched between lush tropical mountains and white sandy beaches with blue waters (yes, blue and clean), lies Rio de Janeiro.
For the 2016 Summer Olympics, journalists flocked to Rio, repeating, again and again, the same mantra and highlighting the problems in the city. That is why SouthAmerica.travel is writing this: Give Brazil a break! The media should not forget to report the positive changes that the Olympic Games have brought to Rio de Janeiro.
Is Brazil in a recession? Yes, but no recession lasts forever.
Is there income inequality? Yes, but the middle class has been growing strongly and continues to grow.
Are the waters polluted? Yes, but that is confined to a few, of the many, inland lagoons and the bay. The Atlantic waters and beaches are clean.
Is there corruption? Yes, but democracy is working, and corrupt politicians and managers of state-controlled companies are going to jail.
Then a list of unsolicited advice:
It was said that Rio should invest its money in other areas, not the Olympic Games. However, let's not forget all the great changes that have come since Rio de Janeiro was selected as the host city.
The six years of the Cardoso government and the following eight years with Lula at the helm have profoundly changed the country. Literacy went up from the mid 70th percentile of the population to the upper 90's. Does that mean that the public schools are perfect? No, however, education is free! Are students from public universities not always well-prepared? Yes, but graduates carry no debt. On average, kids go to school longer, and Brazil knows the investment is for the long-term - the situation cannot be remedied overnight. Before teachers educate kids, one must educate kids to become teachers. One cannot simply hire teachers, one must educate and train them. This applies even more to university professors … Brazil is developing its "body" of teachers and professors.
Brazil is a developing country in the original sense of the word.
The list continues: are public hospitals often overcrowded? Yes, but health care is free. Again, building new hospitals alone does not remedy the problem - one must educate and train a new generation of doctors.
"Brazil is developing, and Rio is not called the Marvelous City for nothing." says Juergen Keller*, CEO of SouthAmerica.travel
Let's not overlook all the progress that Rio de Janeiro has made since being selected as the host city for the 2016 Summer Olympics.
The city built one hundred miles of a so-called BRT (Bus Rapid Transit) system, which consists of segregated bus lanes complete with stations, segregated bridges and many tunnels and operates rather like a light rail. This has dramatically reduced commutes for the poor.
The suburban train system has been 100% updated with air-conditioned trains, an important detail in a tropical country. A new subway line covers 10 miles and connects Barra to Copacabana, cutting rush hour commutes of 1.5 hours to just 17 minutes. This was the worst bottleneck in all of Rio. Additionally, a new light rail system relieves traffic in downtown and seamlessly connects to the domestic airport. New freeways have been added which were urgently needed in this metropolitan agglomeration of almost 12 million people, drastically improving commute times not only for cars but also for local buses and public transportation.
Rio has completely revitalized the downtown area and restored the beautiful waterfront and colonial buildings. The newly accessible waterfront is a magnet for tourists and locals alike. Services aimed at tourists, like restaurants and bars, provide additional work opportunities for the less-educated, for those that need jobs most.
Is there still "rampant" crime? Yes, and no. Since the city, state, and federal government are working together, the situation has improved dramatically, and crime has been confined to specific areas of Rio. The Lochte incident happened in a very safe neighborhood of Rio, which immediately triggered suspicions among the cariocas. Nowadays, people walk along Copacabana at night, kids of all ages play on the beach until late, and ladies wear their jewelry again.
Is Brazil Switzerland? No. But remember, Brazil is a developing country, and it is developing. It is moving in the right direction in so many areas. So, give Brazil a break and enjoy it just as it is!
####
About SouthAmerica.travel
SouthAmerica.travel LLC is a U.S. based travel agency and tour operator with offices in Seattle, Rio de Janeiro, Buenos Aires, Lima and Stuttgart, Germany. They offer 4-star & 5-star South America tours to Brazil, Peru, Argentina, Colombia, Ecuador, Bolivia, Chile, Paraguay and Uruguay. Licensed and bonded in the U.S., the company has been sharing its love of South America travel since 1999 and is proud of its A+ rating by the Better Business Bureau and they are members of the ASTA. The company stands by its commitment to offer valuable travel packages, trust-worthy sales practices, and real-world South America travel expertise.
*Juergen Keller was born in Southwest Germany, and has studied in his home country, as well as Spain, Portugal, and Brazil. He wrote his Masters Thesis at the World Bank Library in Washington, D.C. Even while studying, Juergen began taking American, Canadian and Brazilian high school students and adults on multi-country tours throughout Europe. While working as Export Manager for an international company, the itch to share his love of traveling inspired him to found SouthAmerica.travel in 1999.
Follow SouthAmerica.travel:
Facebook: http://www.facebook.com/SouthAmericaDotTravel
Twitter: https://twitter.com/SouthAmTravel
Blog: http://news.SouthAmerica.travel
LinkedIn: https://www.linkedin.com/company/southamerica-travel