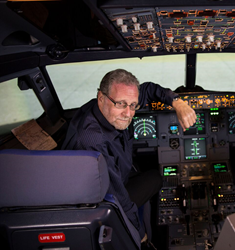 "The Washington Dc Travel & Adventure Show is a smart, cost-effective way for travel enthusiasts to plan their vacation"
(PRWEB) December 31, 2015
Just in time to take away the doldrums of winter, the 12th Annual Washington DC Travel & Adventure Show, the largest consumer travel expo series in the country, returns to the Walter E Washington Convention Center February 20 and 21, 2016 affording attendees the opportunity to plan their travel to top destinations from throughout the world.
For two days, the DC Convention Center becomes the headquarters of global travel when hundreds of tourism exhibitors and travel experts representing thousands of travel destinations fill the hall. No other show brings so many travel ambassadors and experiences under one roof.
Highlighting this year's event will be an entire stage dedicated to the world's most interesting local, regional and international culinary experiences. Local favorite, David Guas, host of The Travel Channel's American Grilled¸ headlines the Taste of Travel Stage where he will be joined by unique-to-Washington chefs like The Bikini Chef Susan Irby.
Celebrity travel experts CBS News travel editor Peter Greenberg and The Amazing Race's Phil Keoghan will present on the main Travel Theater along with industry experts Wendy Perrin, Trip Advisor travel advocate and former Conde Nast Traveler consumer news editor. Attendees will be able to participate in hands-on adventures by scaling the show's rock climbing wall, sponsored by River & Trail Outfitters or having a scuba experience an 18,000-gallon heated dive pool facilitated by the DEMA "Be a Diver" program.
"Washington-metro residents have a natural appetite for travel. The Washington DC Travel & Adventure Show is a smart, cost-effective way for travel enthusiasts to find, plan and book their dream vacation," said John Golicz, chief executive officer and founder. "For more than a decade, our team has helped over one million travelers find where to go, what to do and how to get there by connecting them in a meaningful way with the world's leading destination experts."
In addition to the hundreds of exhibitors, many of whom will be offering exclusive show-only specials, the show features informational and entertaining stages throughout the venue. At the Destination Theater informative workshops will be conducted by travel destinations such as Visit Alaska, the Tourism Authority of Thailand, Duperier's Authentic Journeys and Expat Explore Travel. At the Savvy Traveler Theater, speakers will share tips on how to travel smarter and with less hassle.
"People flock to our events because they know that while the Internet and guide books contain great information, they are not always reliable. At the Travel & Adventure Shows they get first-hand knowledge from people who are either from the travel destination or have traveled extensively in the region," said Golicz.
There will be innumerable feature attractions including the Global Beats Stage where attendees will see culturally diverse dance and music performances representing destinations from around the world and learn about the artistic and cultural significance of each performance.
Travel expert speakers:

Peter Greenberg, Emmy winning travel reporter and producer, CBS News Travel editor
Phil Keoghan, co-host and executive producer The Amazing Race
Patricia Schultz, author of 1,000 Places To See Before You Die
David Guas, host of The Travel Channel's American Grilled, owner of DC's Bayou Bakery
Wendy Perrin, founder WendyPerrin.com, Trip Advisor travel advocate
Adventure activities include:

River & Trail Outfitters' rock climbing wall
BeADiver.com's 18,000-gallon scuba diving pool
Segway Rides
Sponsors of the 2016 Washington DC Travel & Adventure Show include 1000TravelTips.com and Official Travel Agency Partner - Cruise Planners/American Express.
12TH ANNUAL WASHINGTON DC TRAVEL & ADVENTURE SHOW
http://www.travelshows.com
DATE & TIME:
Saturday, February 20, 2016 – 10 am – 5 pm
(9:30 am early admission for travel professionals)
Sunday, February 21, 2016 - 11 am – 4 pm
TICKETS: Limited time advance ticket prices are available at http://www.TravelShows.com
Single Day Tickets – Adults: $12 ($16 at the door)
Two Day Tickets – Adults: $18 ($25 at the door)
Children: Children 16 and under FREE with a paid adult
PLACE: Walter E. Washington Convention Center
800 Mount Vernon Place NW – Washington DC, Hall C
Metro: Mount Vernon Square/Convention Center (green & yellow lines)
HIGHLIGHTS: Five theaters with simultaneous lecture, demonstrations. The Travel Theater (keynote lecturers); Destination Theater (hear from worldwide exhibitors); Savvy Traveler Theater (travel tips, tricks and technology); Taste of Travel (local, regional, worldwide culinary); Global Beats Stage (music, dance)
Contacts:
TRAVEL & ADVENTURE SHOW Jill Collins Public Relations
284-C Quarry Road, P.O. Box 5010 Jill Collins
Milford, CT 06460 jill(at)JillCollinsPR(dot)com
http://www.travelshows.com 703-716-0925
203-878-2577 703-626-5797 (cell)
To request media passes please contact Jill Collins at jill(at)JillCollinsPR(dot)com
About Unicomm:
Unicomm, LLC is an independent media and events company specializing in originating and managing world-class trade shows, conferences and digital properties. Unicomm's properties include the nation's largest and longest running series of travel events, the Travel & Adventure Show in Los Angeles, Chicago, Dallas, San Francisco/Bay Area, Washington, D.C., San Diego and Philadelphia, and 1000TravelTips.com.