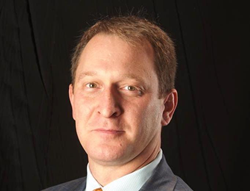 We will have new opportunities and avenues to provide our new federal customers.
Leesburg, VA (PRWEB) January 04, 2016
Red Rock Government Services, LLC, (RRGS) a full-service business advisory firm that provides strategic IT, financial, and operational consulting services, has been awarded a GSA Schedule 70 contract, under (SIN) 132-51 - Information Technology Professional Services.
With this 5-year GSA Schedule 70 contract, RRGS will be recognized as a preferred vendor authorized to conduct business with government agencies. According to the government website, gsa.gov, the GSA IT Schedule 70 is the largest, most widely used acquisition vehicle in the federal government. "We can offer any of our IT services," says Chad Davis, CEO of RRGS. "But we will be focusing mainly on our Software Engineering, Systems Engineering and Systems Architecture."
Red Rock Government Services provides information technology, business and strategic consulting services to multiple departments in the federal market. Our team of experienced specialists takes ownership of our clients' challenges and develops innovative, cost-effective solutions. Then we continue to grow in our capabilities and expertise to help our clients implement those solutions to grow their businesses. We offer a wide array of tax, accounting, financial management, outsourcing, and IT services to our clients with a focus on personal relationships.