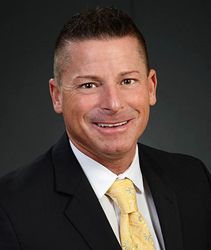 Concord, Calif. (PRWEB) January 05, 2016
North American Title Co. has added Kevin Melberg as its new manager for Santa Clara County. He possesses over 19 years' experience and has held positions of increasing responsibility with an emphasis on sales management, talent recruitment and niche business development. Melberg has a proven track record of growing operations and building brand awareness in new and existing markets.
"Kevin's strength in building mutually beneficial relationships with customers and staff has brought him success as he pursued various roles in the escrow and title business," said Chad Barth, senior vice president, northern California and Nevada area manager. "We look forward to utilizing his leadership, creativity and integrity to drive growth and market penetration in this key California market."
Melberg was most recently a vice president of sales and marketing for a large national title company, where he was successful at expanding operations, growing market share and maintaining profitability. Previous positions with other large national title companies gave him opportunities to develop business in multiple sectors, including residential purchase and finance, commercial, winery/vineyard properties and new communities.
Melberg is located at the Santa Clara County headquarters at 910 Campisi Way, Suite 1E, Campbell, CA 95008 telephone number (408) 558-8200.
About North American Title
With well over 1,000 associates and a vast network of branches from coast to coast, North American Title (NAT) is among the largest real estate settlement service providers in the United States. Consisting of both agent and underwriter operations, NAT reported annual net revenues in fiscal 2014 of $189 million. The company also has the resources and stability of a wholly owned subsidiary of an S&P 500 company with over $12.9 billion in assets (fiscal quarter ending Nov. 30, 2014). North American Title's agency network operates nationally under the name North American Title Co. (NATC), and is located in 18 of the fastest-growing states: Arizona, California, Colorado, Delaware, Florida, Illinois, Indiana, Maryland, Minnesota, Nevada, New Jersey, New York, Ohio, Pennsylvania, Texas, Utah, Virginia and Washington, D.C. Through our relationship with our expanding affiliate network, NATC provides real estate settlement services in all 50 states. NAT is headquartered in Miami, Fla. To learn more, visit http://www.nat.com