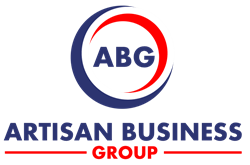 Chinese private equity is a new wave of investments to the US real estate projects.
Los Angeles, CA (PRWEB) January 06, 2016
China Private Equity Forum (Los Angeles) presented by Artisan Business Group and sponsored by Capital United, NES Financial, Wolfsdorf Rosenthal LLP, Wright Johnson and NMS Capital Group will be taking place on January 20, 2016. The China PE Forum will focus on attracting Chinese private equity into US real estate investments. Direct investment from Chinese high net-worth individuals and private businesses are increasing due to China's rapid economic growth during the past 15 years. Both Chinese private and institutional investors are looking into major US cities such as New York City, Los Angeles, San Francisco and Chicago along with second tier cities such as Seattle, Boston, Houston, Washington DC and Miami. Many Chinese investment and real estate companies have already invested hundreds of millions of dollars into major US real estate developments. China will increasingly play a major role in the US capital markets and present new opportunities to private equity firms and real estate developers.
The much-anticipated investment and finance conference will bring together the most senior-level executives and professionals from the industry's most active market participants for a day of high level discussion, peer to peer exchanges and networking sessions. The event will have limited seats for senior-level executives from both the US and China and will feature honest and in-depth dialogues with the leading experts on how to effectively attract private equity and alternative investments from China. In addition, the Forum offers unique networking sessions that will enable participants to establish useful and productive contacts and generate fresh deal flow or potential investment opportunities as well as possible funding leads from business partners in China.
Chinese investors have been pouring money into US real estate as a way to diversify and hedge against China's rapidly growing real estate market. The next 10 years will present tremendous opportunity for Chinese investments into the United States. Topics to be discussed during the China Private Equity Forum in Los Angeles include outbound Chinese capital, Chinese overseas investment trends in 2016, Chinese investors' perspective on private equity, venture investments between US and Chinese firms, cross border regulations and compliance, alternative financing, optimal fund structures with Chinese partners, real estate investment expectations and challenges, visa options for private equity investors from foreign countries, Chinese cultural differences, predictions from China, and more.
Expert speakers for the China Private Equity Forum include Mr. Feng Lun, Chairman of Vantone Holdings Group, Mr. Zhao Xinlin, Chairman of Yangtze River Delta Holdings Group, Dr. Winner Xing, Chairman of Worldway Group, Mr. Mitch Garrett, Vice President of Hotel Development and Acquisitions, America, Trump Hotel Collection, Mr. Lu Sun, Vice President of Retail Equity Partners Holdings, Mr. John Harounian, Vice President of Laurus Corporation, Mr. John Landrum President of AMG Capital, Mr. Afzal M. Tarar, Managing Partner of Arcis Capital Partners, Mr. Jeff Weber, President of J Weber Group, Mr. Steven Anapoell, Managing Partner of Bridgeforth Capital, Mr. William Thomas, Vice President of MacDonald Realty Group, Mr. Brad Stedem, President of Capital United, Mr. Reid Thomas, Executive Vice President of NES Financial, Ms. Anna Sheong, President of World Institute Link (China), Mr. Bernard Wolfsdorf, Managing Partner of Wolfsdorf Rosenthal, Mr. Kevin Wright, Principal of Wright Johnson, Mr. Trevor M. Saliba, Chairman/CEO of NMS Capital Group and Mr. Brian Su, CEO of Artisan Business Group.
The event's gold sponsors are Capital United, NES Financial, Wolfsdorf Rosenthal LLP, Wright Johnson and silver sponsor is NMS Capital Group. Capital United has structured a diversified PE fund for non-U.S. based investors looking to participate alongside highly experienced developers in U.S. real estate assets. Capital United principals' global experience includes $175+ million internationally-funded projects in development, $250+ million global equity sourced since 2010, $500+ million commercial real estate developed by principals and over $4 billion in commercial real estate dispositions. NES Financial solutions bring together specialized sector expertise, proprietary technology, and a group of financial administration professionals to tailor innovative solutions for clients. NES Financial has repeatedly been named one of the fastest growing companies in the U.S., and clients include many of the world's largest corporations, commercial real estate owners, developers, and major financial institutions. Wolfsdorf Rosenthal LLP is a full-service immigration law firm with 20 lawyers providing top-quality worldwide immigration and visa services to investors, multinational corporations, small businesses, hospitals, universities, research institutions and individual clients. Wolfsdorf attorneys are exceptionally well qualified to provide U.S. immigration counsel because they are leaders in the immigration field. These important leadership positions equip the Wolfsdorf staff with cutting-edge information. Wright Johnson has the experienced team to provide affordable business plans, private placement memorandums, offering documents, economic reports and more for their clients. Wright Johnson specialists have the knowledge and experience you need. They are experts in social/economic impact analysis, government contracts, local permits/zoning, corporate branding and investment consulting. Wright Johnson can coach you on the ins and outs of raising money through various vehicles including, IPOs, DPOs, and private banking. NMS Capital Group is a global investment banking, asset management and strategic advisory firm headquartered in Beverly Hills, California. The firm is an SEC and FINRA registered broker dealer and an SEC registered investment advisor that is ranked amount the Top 10 Investments Banks headquartered in Los Angeles.
Artisan Business Group is a US-China Market Entry Consultant focusing on connecting professionals from both countries in accomplishing their business goals. Artisan Business specializes in working with financial and investment companies including real estate developers, banks, wealth management firms, private equity firms, family offices and others to achieve their business and marketing goals. Come learn the keys to success in the international capital markets and gain invaluable knowledge on using private equity for real estate developments. To register the event, please go to http://www.ChinaPEForum.com
Press Contact:
Mr. Tyler McKay
1.217.899.6661
Artisan Business Group, Inc.
http://www.ArtisanBusinessGroup.com
http://www.ChinaPEForum.com