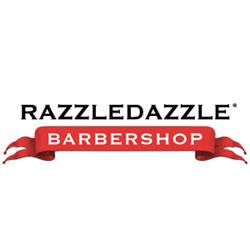 There are so many people in need right here, in our own backyard. Compassion's at the top of their wish list, and we have more than enough of that to share.
Miami, FL (PRWEB) January 05, 2016
RAZZLEDAZZLE Barbershop, a franchised old-fashioned barbershop business that creates a showstopping spa-like experience for gentlemen of all ages, announced the launch of its Gift of Loving Campaign today.
From this month onward, RAZZLEDAZZLE is donating $1 from every hair care product sale to SafeSpace Foundation, Inc., a local non-profit providing shelter and support for victims of domestic violence and their children.
"Every day presents an opportunity to help others," said Elena Linares, CEO and Founder of RAZZLEDAZZLE. "There are so many people in need right here, in our own backyard. Compassion's at the top of their wish list, and we have more than enough of that to share."
A proud survivor of domestic violence herself, Linares is no stranger to the organization of choice. Determined to break free from the chains of an abusive marriage, Linares found refuge at SafeSpace after escaping from New York with her eldest son in 1983.
"The reality of being a victim of domestic violence is that the decision to stay or go really is a matter of life and death," Linares added. "I knew that there was new life on the other side. I just had to get there. SafeSpace helped me put the pieces together to do that."
Today, Linares spearheads countless initiatives to support the organization that helped her find a fresh start, including Hair Cut-a-thons, speaking engagements, mentoring opportunities, and an annual afternoon of pampering on Mother's Day.
As the company continues to seek qualified owner-operators nationwide for its ongoing franchise program, franchisees are encouraged to join the efforts.
"It's a wonderful thing to have every shop – corporate-owned and franchised – offer up our resources for a worthy cause," Linares said. "If everyone gave of themselves in some way or another, I can only imagine how big of an impact we could make."
SafeSpace Foundation, Inc. (http://www.safespacefl.org) is a 501 non-profit United Way organization serving victims of domestic violence in Martin, St. Lucie, and Indian River counties in Florida. In addition to a 48-bed Emergency Shelter, SafeSpace offers a supportive living program for those in need of long-term housing, as well as a variety of outreach and support services for women and children seeking an independent life free from violence.
About RAZZLEDAZZLE Barbershop
RAZZLEDAZZLE Barbershop (http://www.razzledazzlebarbershop.com) is not just another place for a haircut. Voted best barbershop in Miami for two consecutive years by Miami New Times, this franchised, old-fashioned barbershop business specializes in haircuts, hot lather shaves, and shoe shines, and creates an environment where customers feel like kings. 1940s glamour and flair coalesce to add a touch of sexiness to the hair care experience at these New York-themed shops where a team of "Dazzlers" in burlesque costumes pamper gentlemen of all ages. Guests 21 and over receive a complimentary shot of whiskey or vodka – known as "sugar" – as they enjoy a hand and neck massage with their RAZZLEDAZZLE haircut.
Since launching in 2008, RAZZLEDAZZLE has brought style and sizzle to the greater Miami area with five corporate-owned locations and is continuing its expansion through a targeted nationwide franchise opportunity in urban markets.